On the first day of October, the first World Road Running Championships took place in Riga. While the half marathon World Championships have been organized since 1992, this time a 5 km and a mile run were added to the program.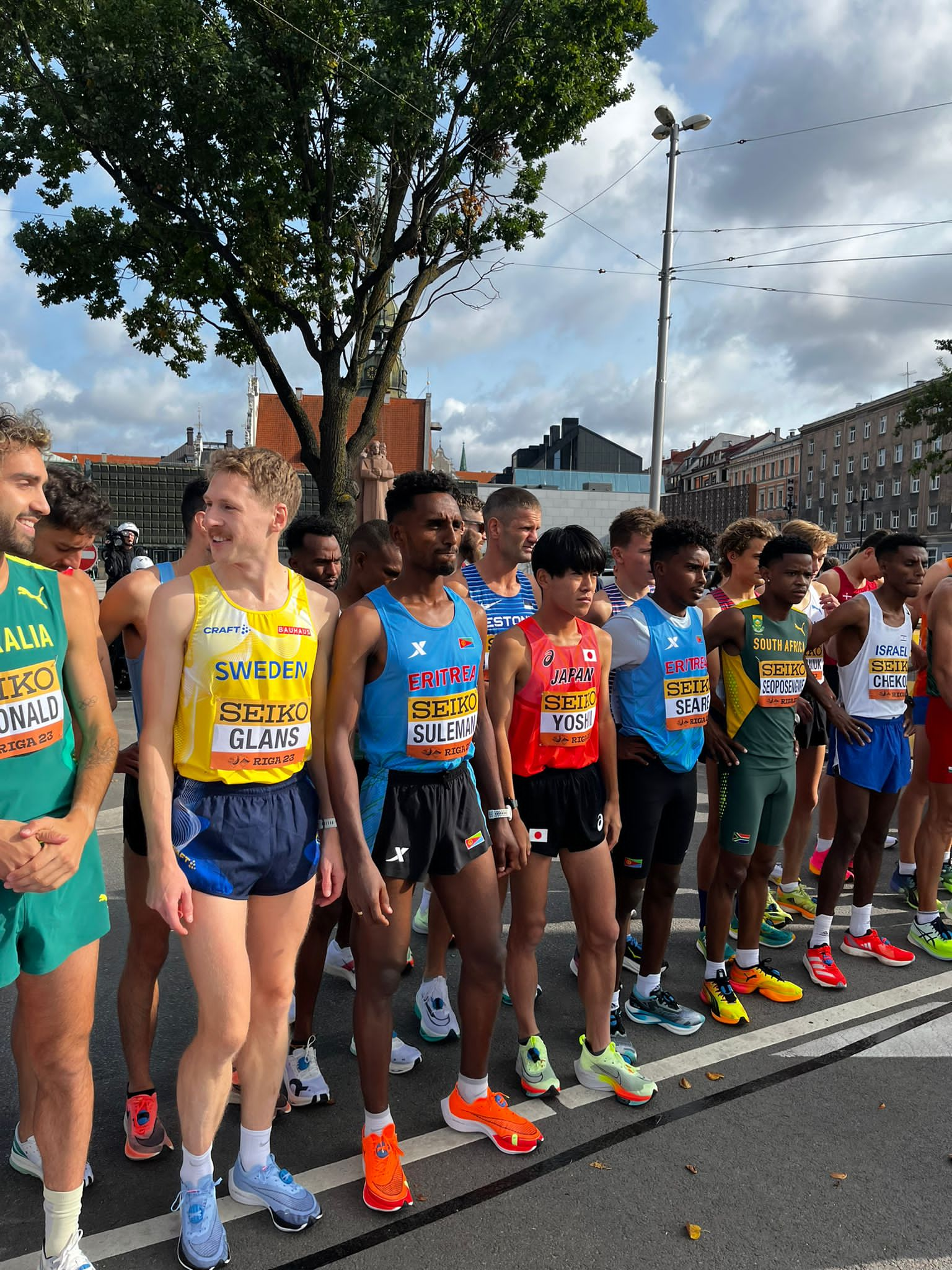 I was very excited about the new challenge, I was able to compete quite relaxed as it is not my competition distance. Photo: Renna Nellis
For me, it was the 8th World Championship event, organized by the World Athletics. I certainly can't say that the Riga WCH was somehow less of a WCH than any other. The presence of the elite and the organization of the competition was exellent. If in some Asian countries the organizers tend to over-organize by handing out all kinds of instructions and with the number of volunteers, this was not the case in Riga. Everything went smoothly without any unnecessary interference. If I complain about something, it's because of the windy weather and poor course surface. Since no one else paid much attention to it, I guess it wasn't such a big problem.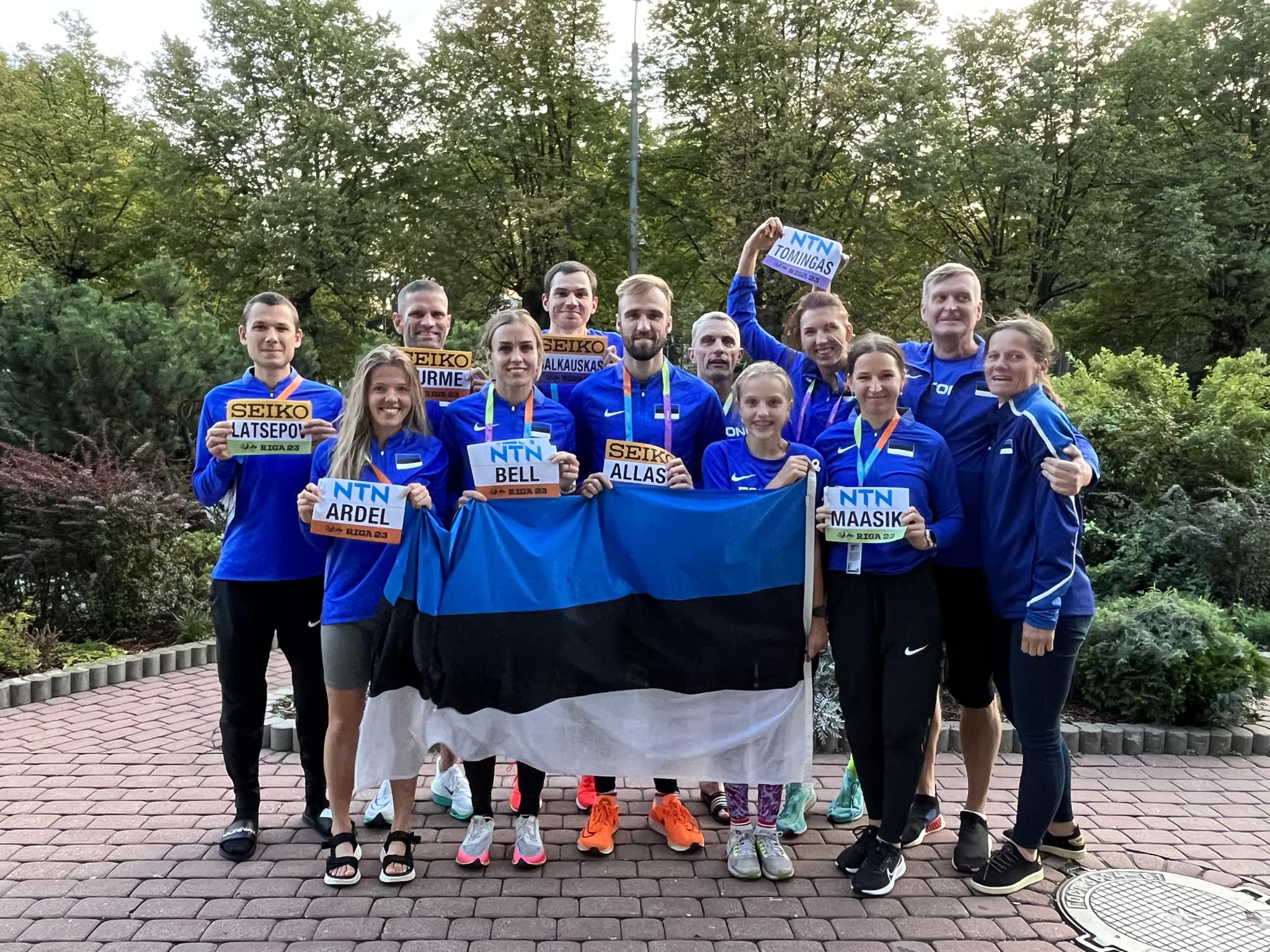 There were 8 athletes in the Estonian national team, which is also a historically large number. The next edition will take place in San Diego, United States.
I decided to participate in the competition in August. I was qualified for both the 5 km and half marathon distances. I chose a shorter distance because already in 13 days I plan to participate in a marathon run that takes place in New York, Rockland Lake State Park. So I took it as part of the preparation before a longer marathon performance.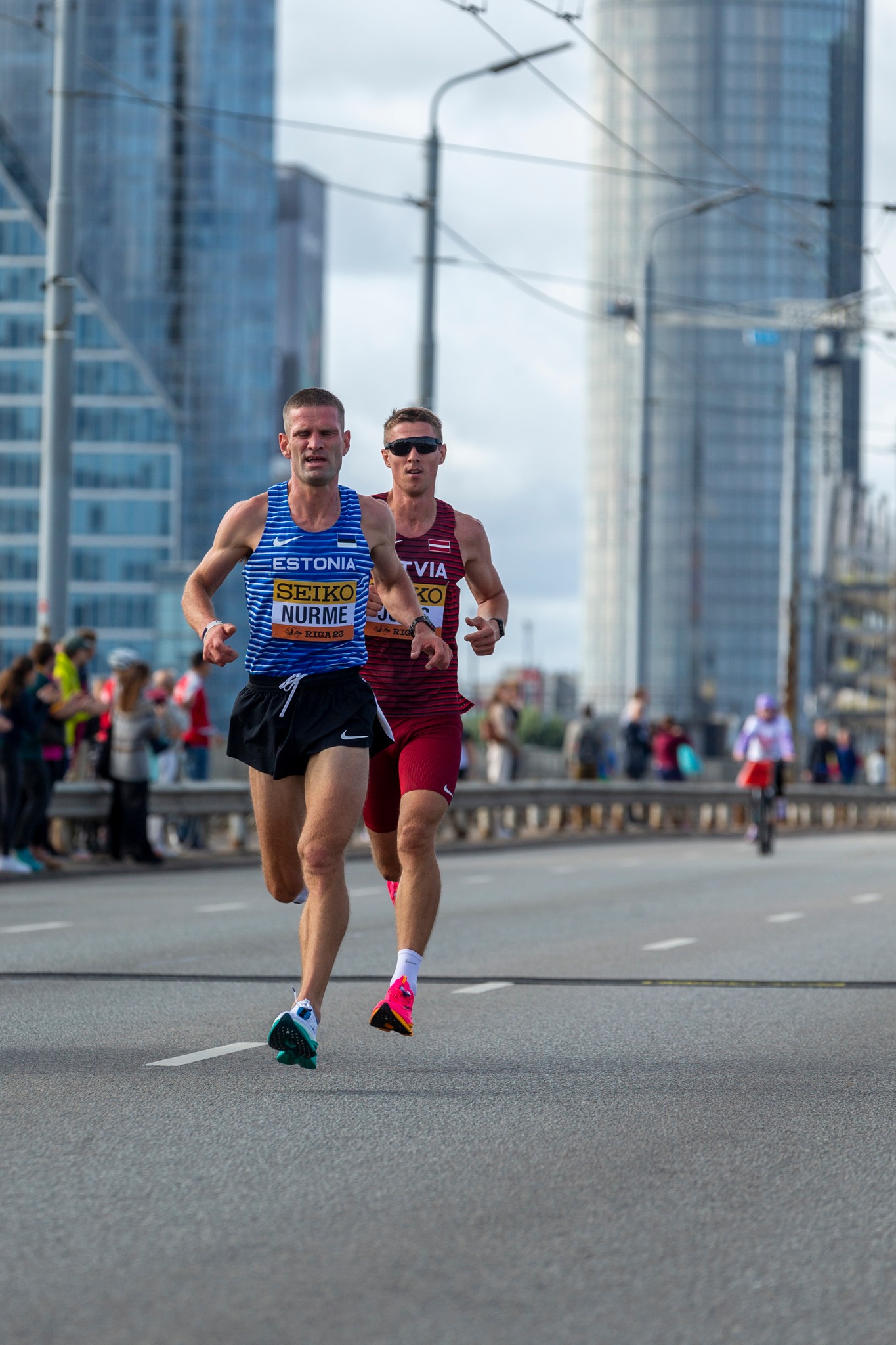 In the first kilometers of the distance, I could be the carrier of the last ones, but not in the last kilometer. Photo: Urmo Sibul
After the last pre-competition training, I told the coach that in the conditions of Riga I am capable of running close to 14:00. After studied the course and weather, I lowered the bar to 14.04. I could judge myself well throughout the distance. I covered the first kilometer in 2.48, while the first group was six seconds faster. That's right, almost all competitors were stadium runners, many of stadium WCH level. The leading group went their own way, I followed the last ones. The time for the last kilometer was 2.43. With it, I passed six runners on the last straight. Finished 30th with the new PB time 14.06. The initial startlist had 42 men.
The last meters of my race…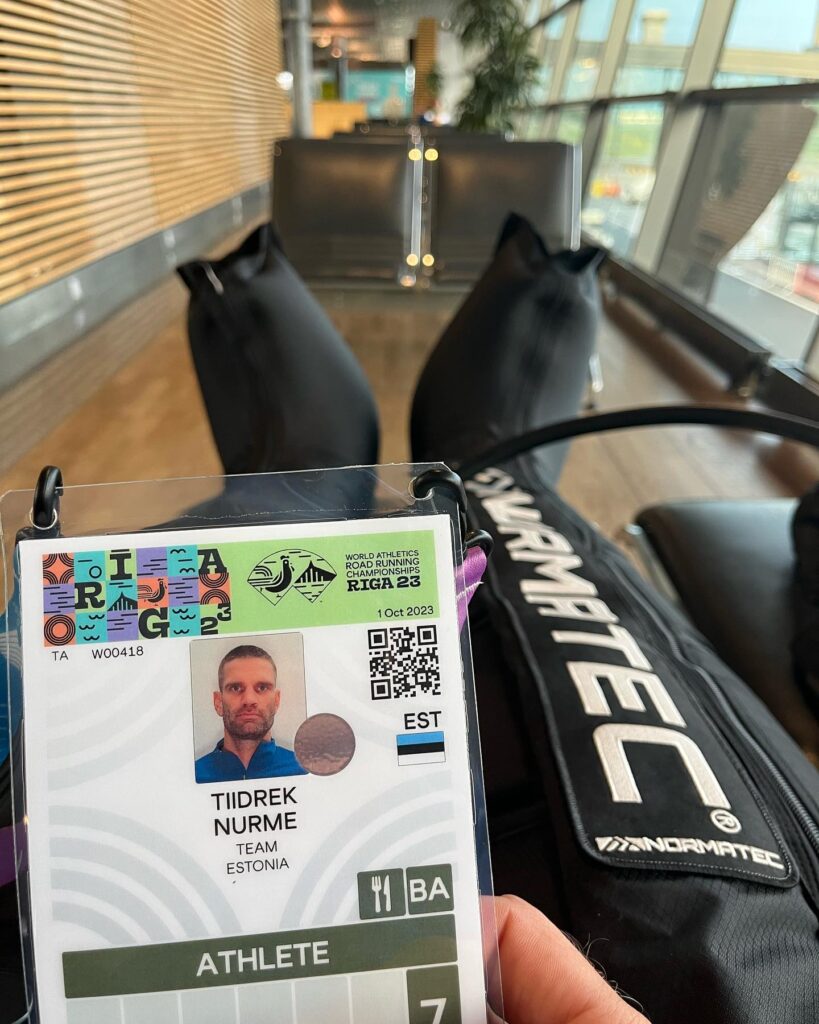 From Riga I took off to US, due to the marathon race which will be held on 14.10.2023 at the Rockland Lake State Park.
I WOULD LIKE TO THANK EVERYONE WHO ASSISTED ME IN THIS EXTRAORDINARY JOURNEY!
I would like to mention by name my current teammates:
Trainer Mark Misch
Assistant coach and manager Harry Lemberg
Manager Charles Paanakker
Spiritual mentor Brad Bartz and Nick Schuetze
Masseur Peeter Nigol
Sports medicine doctors Agnes Mägi and Mihkel Mardna
Wife Maili together with our children