I was honored to participate as an Olympic athlete in a marathon that brought together true running lovers from all over the United States and some other countries.
This race differs from many other marathons primarily because there was no glorification of the top three and no handing out of money for the winners. The main focus of the event was personal records and qualification standards. A group of elite runners had to work together to achieve this. Teamwork is not a common phenomenon in a marathon race. But in this event it was important for success.

Based on inside information, we can expect another similar event already next year! Something to expect! Bakline McKirdy Micro marathon.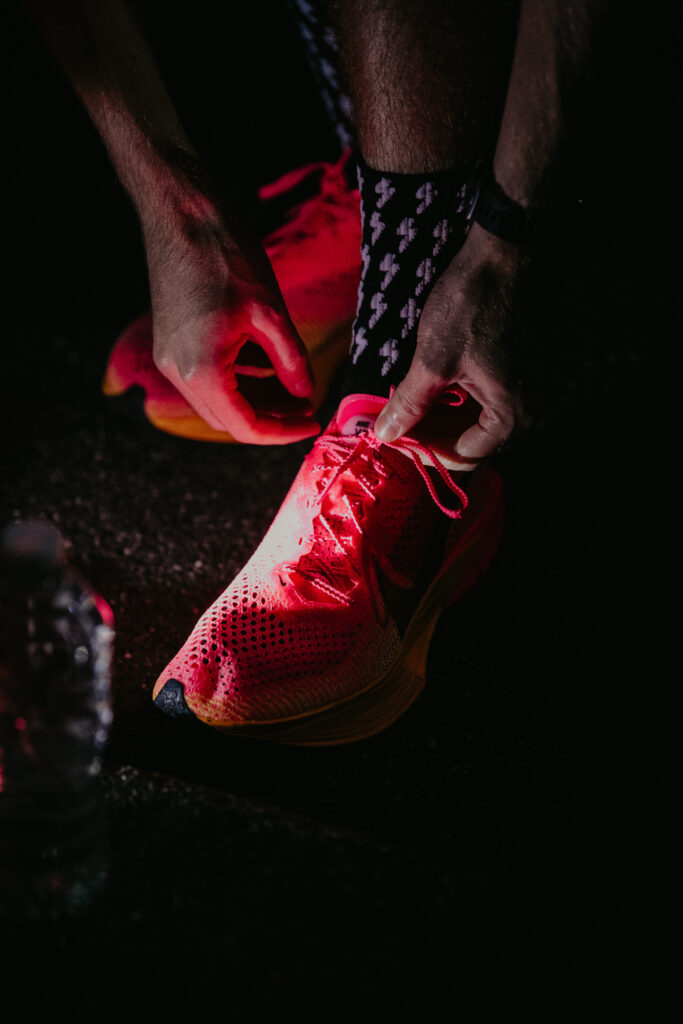 The warm-up started in the dark. Photo: Lauren Nemeroff
Event promoter and main organizer James Mckirdy giving instructions to volunteers. Nearly 100 volunteers participated in the event. Photo: Dave Hashim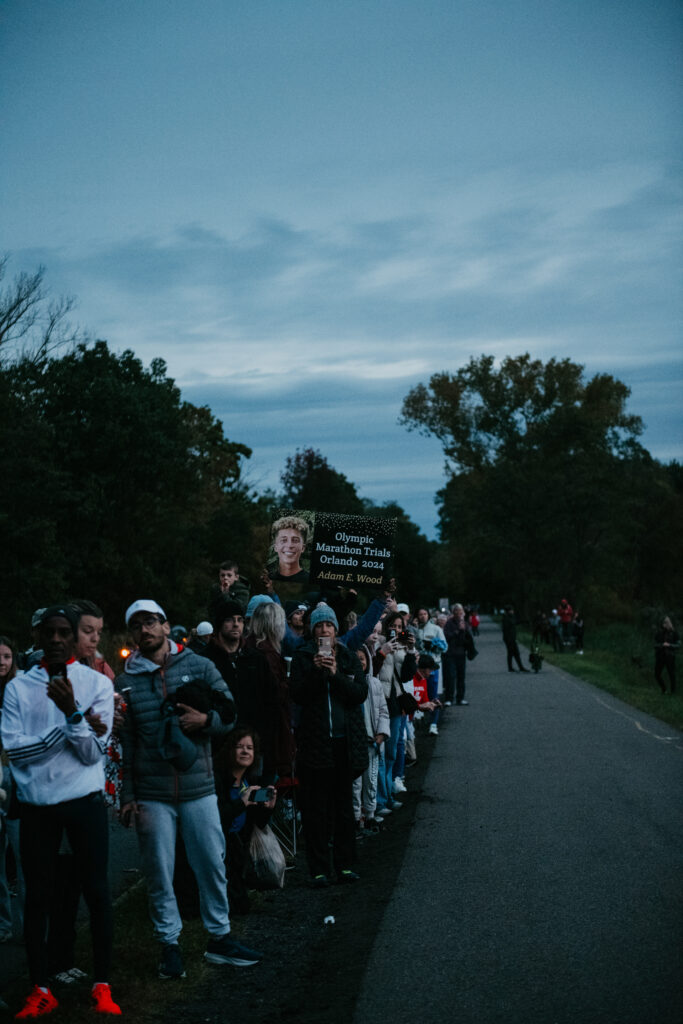 One of the goals of the event was to create an opportunity for athletes to qualify for the US Olympic Marathon Trials. Photo: Lauren Nemeroff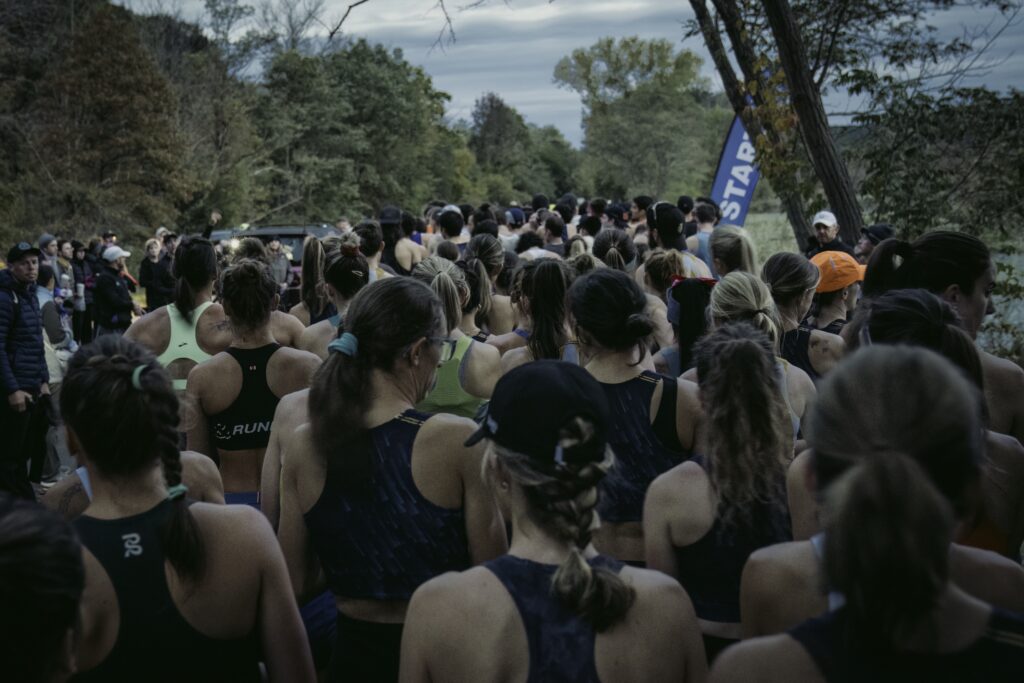 Only fast runners participated in the event. Athletes must have achieved a time of 2:25/2:45 or equivalent to be eligible for entry. Photo: Dave Hashim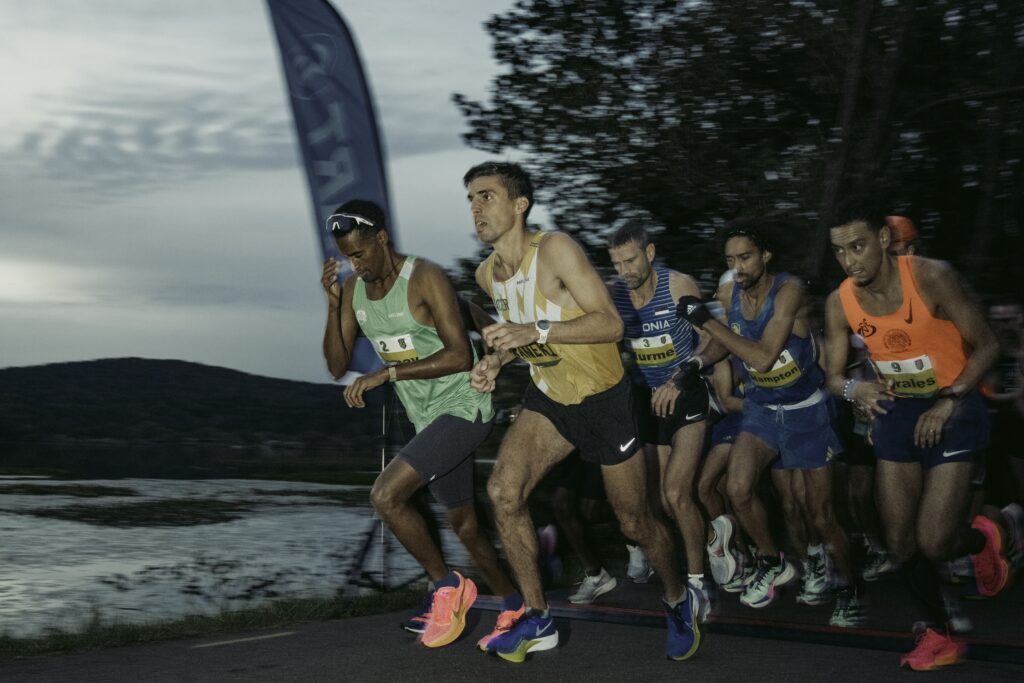 The race started at 6:45 a.m. at sunrise, in slight twilight. Photo: Dave Hashim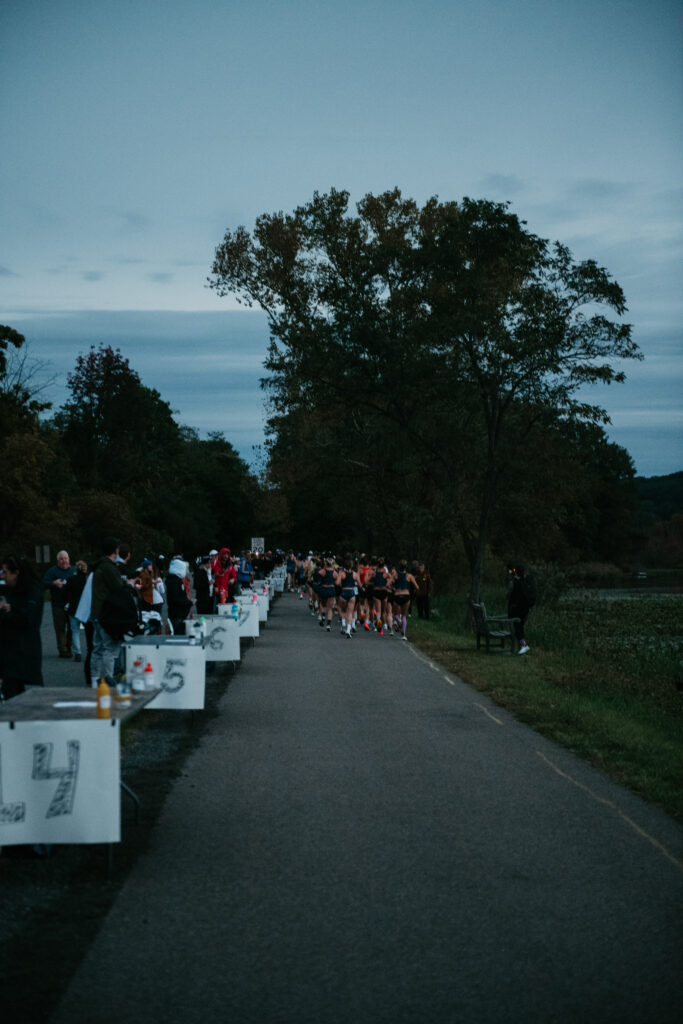 All runners were assigned drinking stations every 2.94 miles, or every lap. Photo: Lauren Nemeroff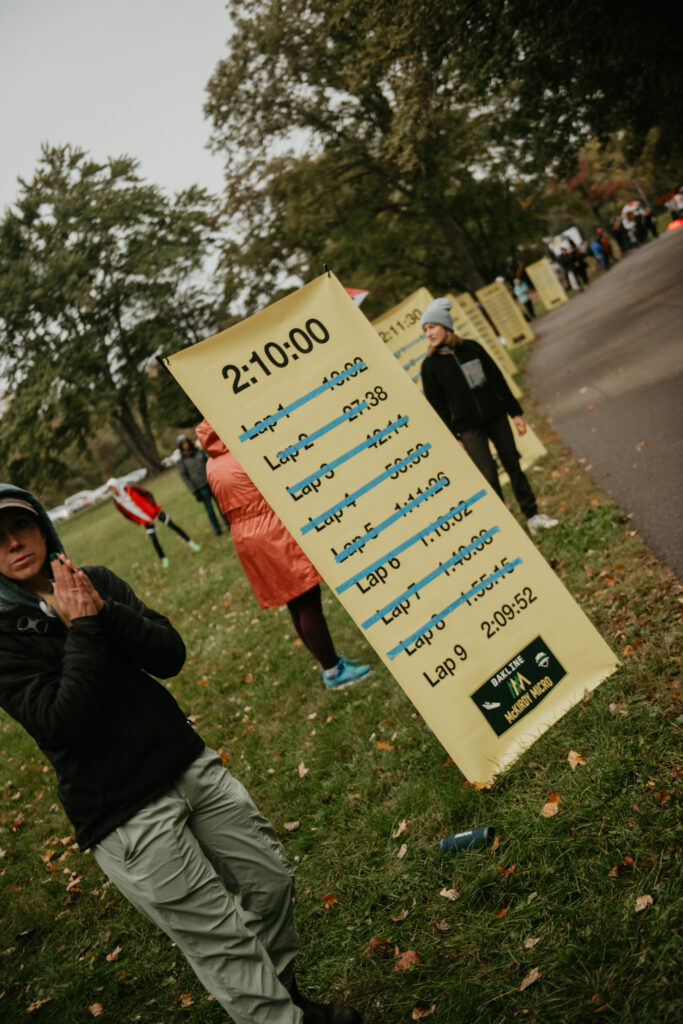 We ran 9 laps in total, pacing boards were seen every lap at the finish line. Photo: Lauren Nemeroff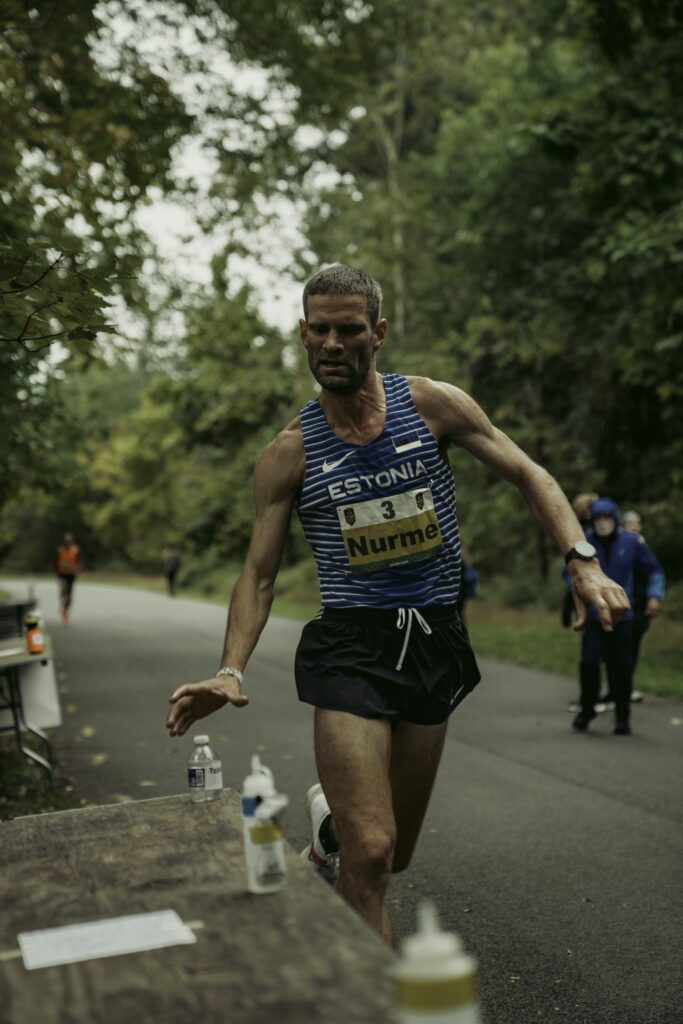 Aiming at the bottle. That was my table and my personal drink.  Photo: Dave Hashim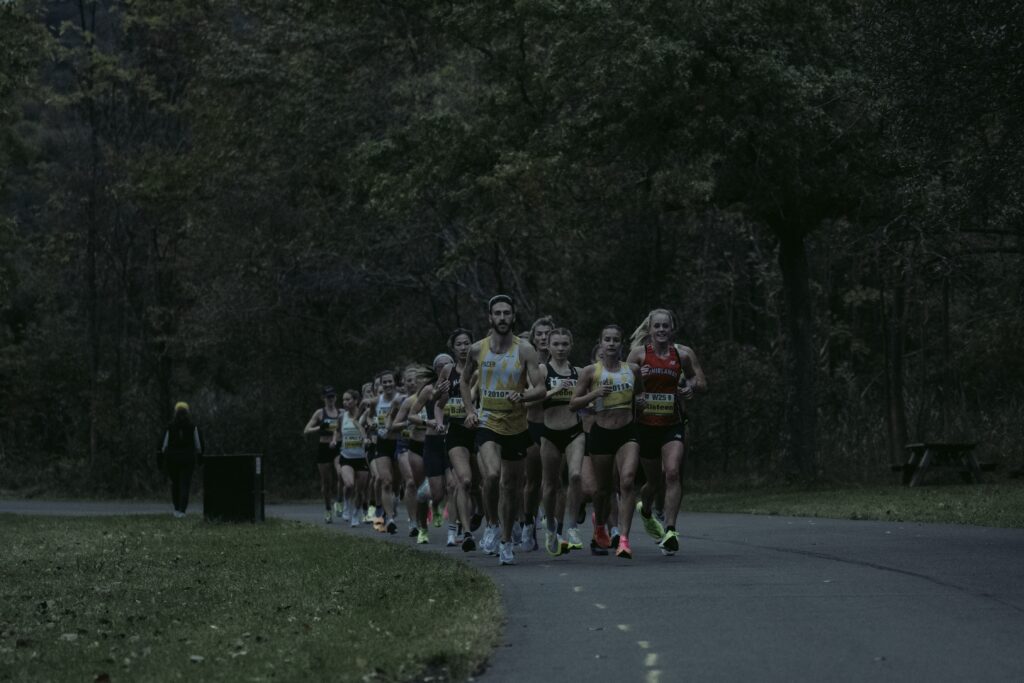 While the women had the hottest pace group 2.38 (trials qualification mark), the men… Photo: Dave Hashim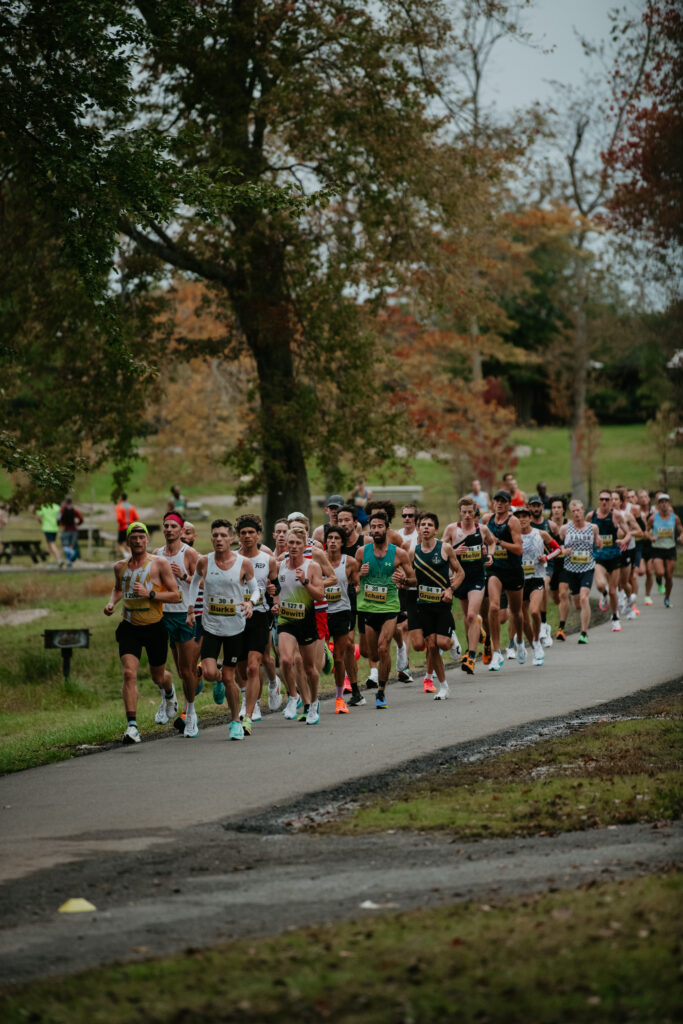 …it was 2:18 group (trials qualification mark). Photo: Lauren Nemeroff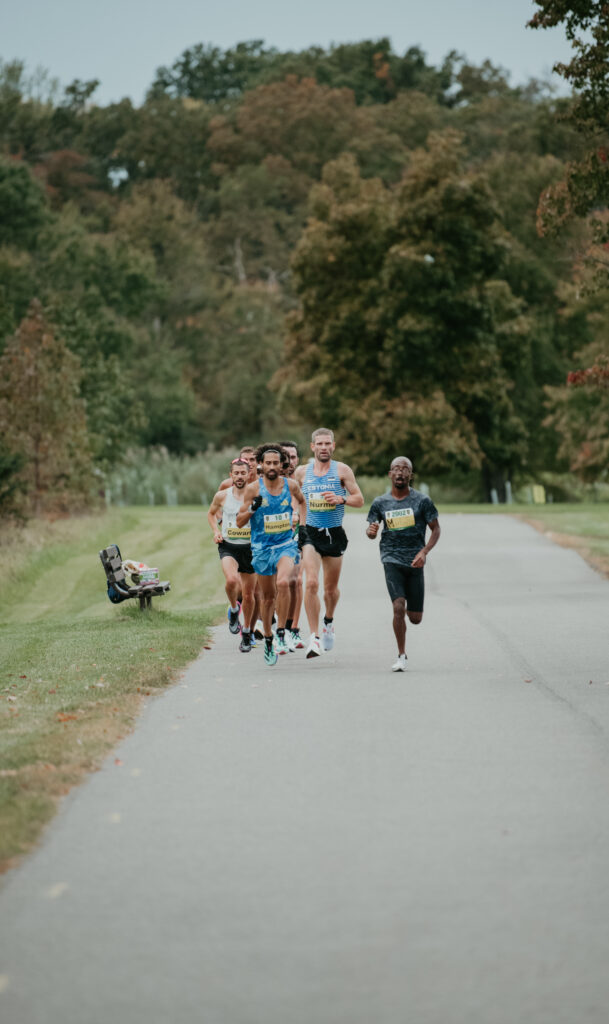 Our pacemaker was Martin, who had to lead the first half marathon in 66 minutes. Unfortunately, he stayed ahead for only 10 miles and ran slower than agreed. Photo: Lauren Nemeroff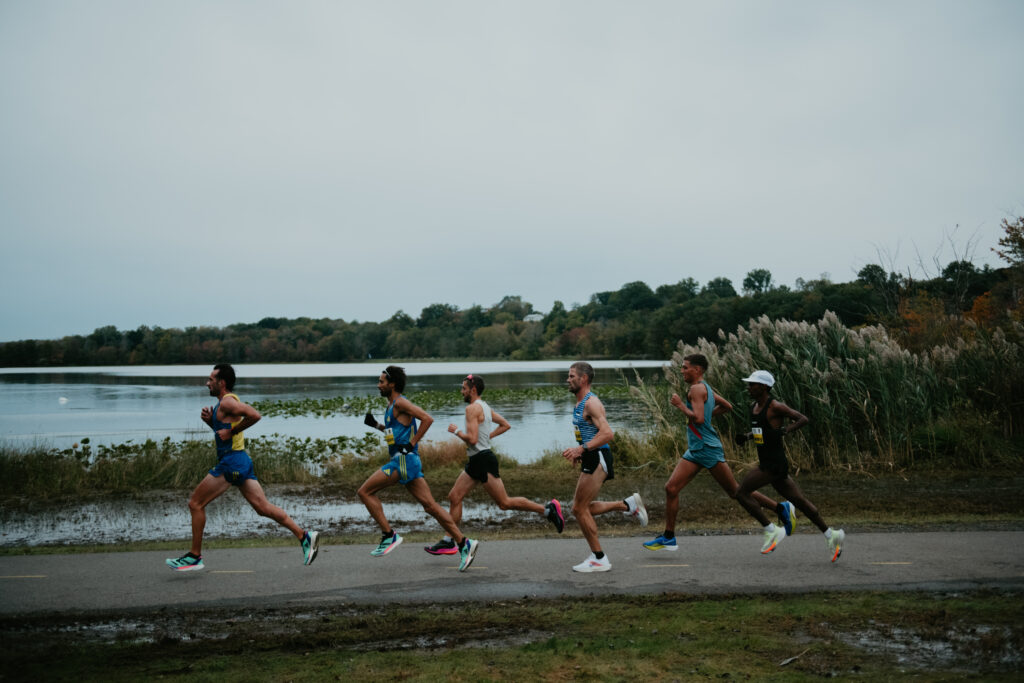 As the pacemaker stepped aside, the group began to work together. Photo: Lauren Nemeroff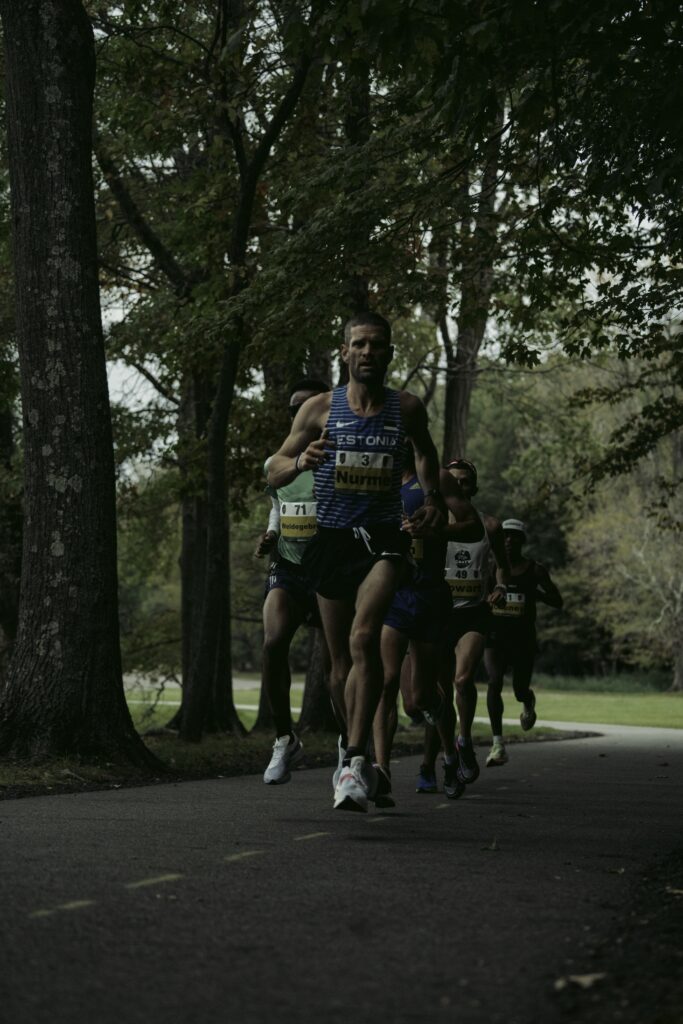 In the meantime, I was also able to be the pace maker in my group. Photo: Dave Hashim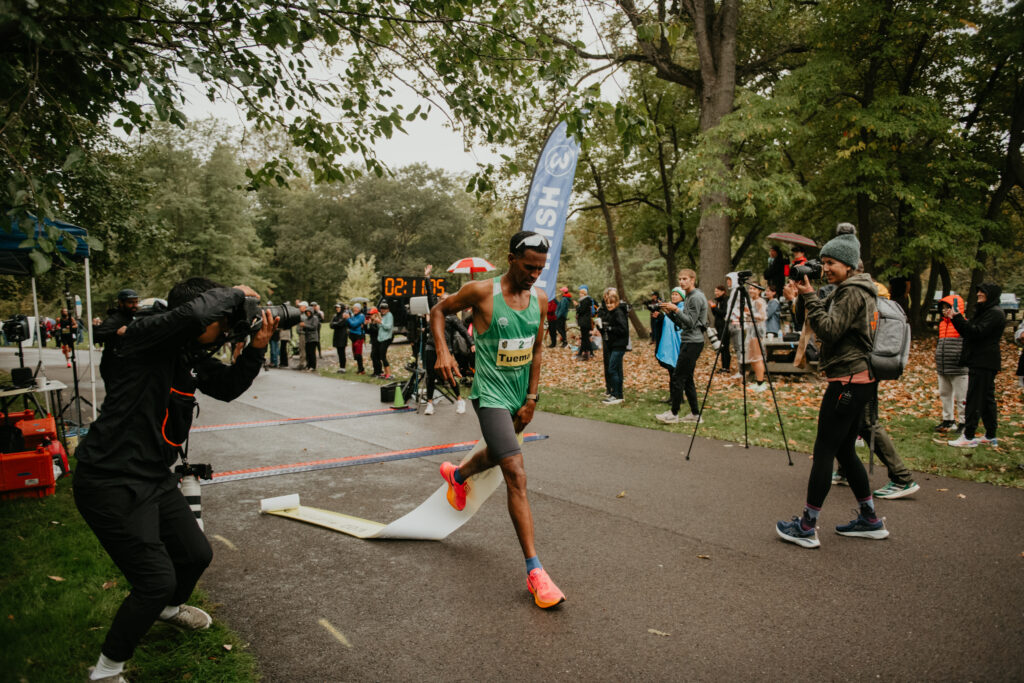 The first place was won by the Eritrean runner Tsegay Tuemay with a time of 2:11:04. Photo: Lauren Nemeroff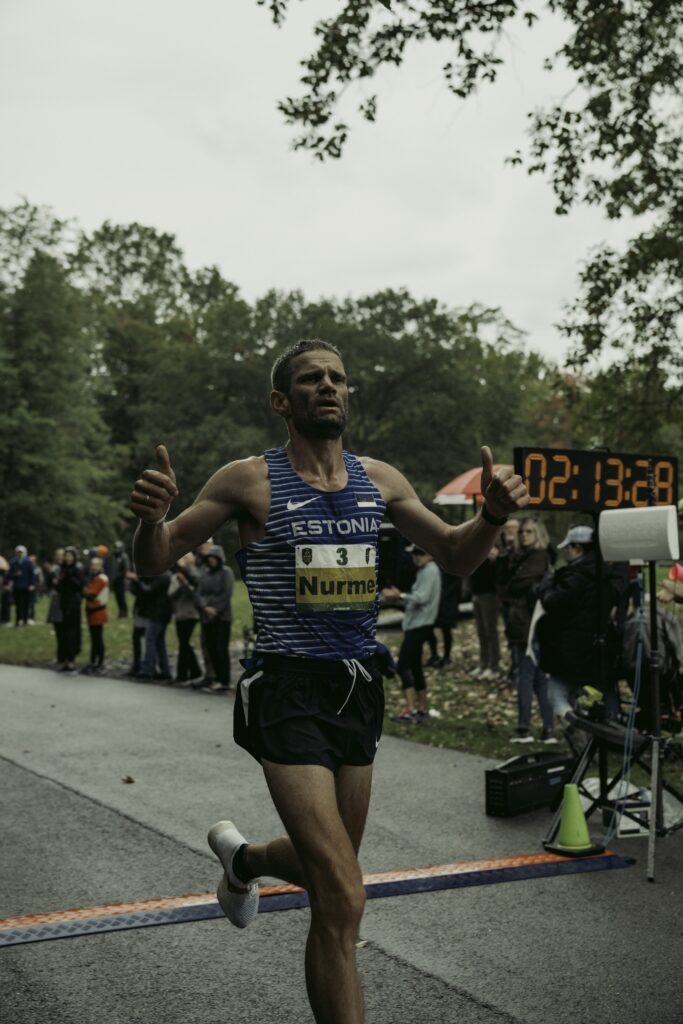 Second place finish and 2:13:28 is the fourth BEST marathon time result of my life. Photo: Dave Hashim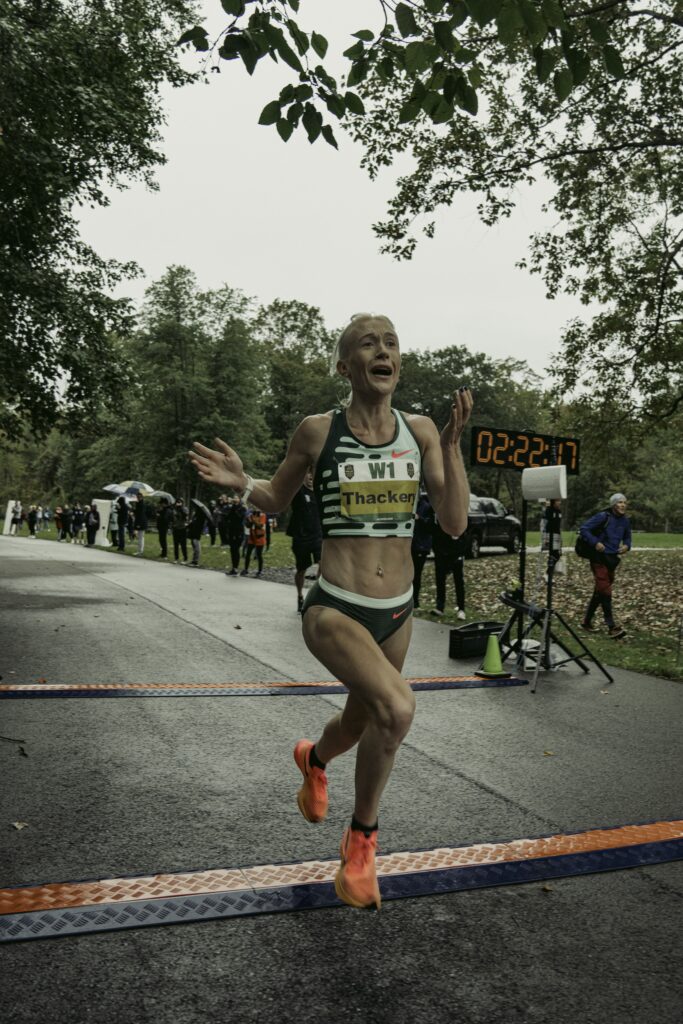 The strongest time performance of the morning of the competition was 2:22:11 by Calli Thackery, a British woman. Photo: Dave Hashim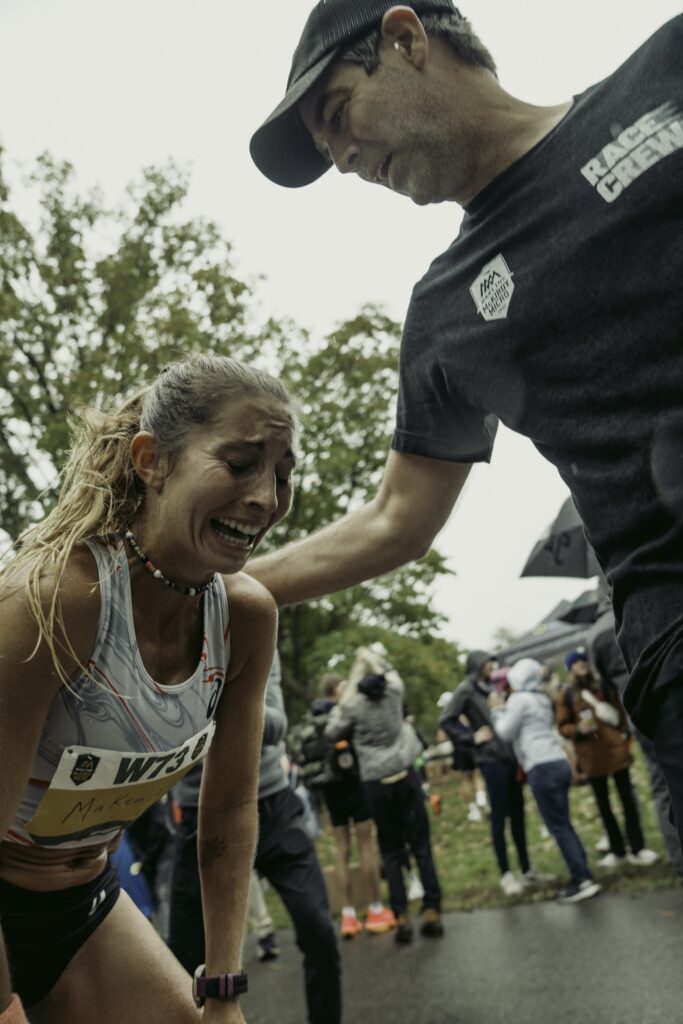 The pain of joy is the best pain. Coach James Mckirdy congratulating the athlete. Photo: Dave Hashim
The happiness and success of others also brought tears to the eyes of the spectators. Photo: Lauren Nemeroff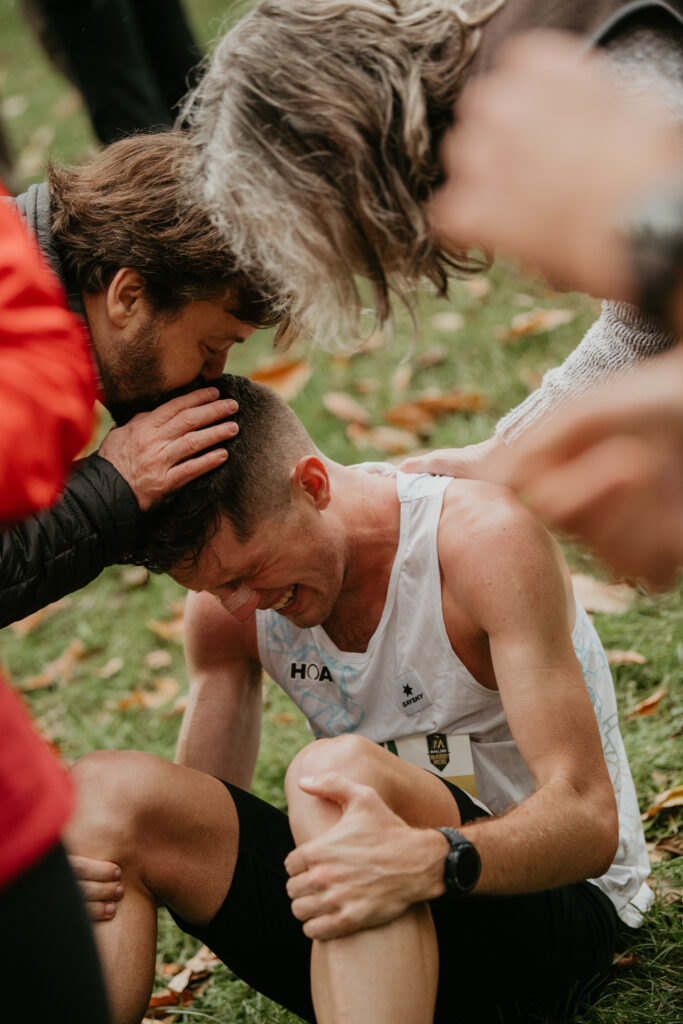 With the support of loved ones, the experience of success has a greater meaning. Photo: Lauren Nemeroff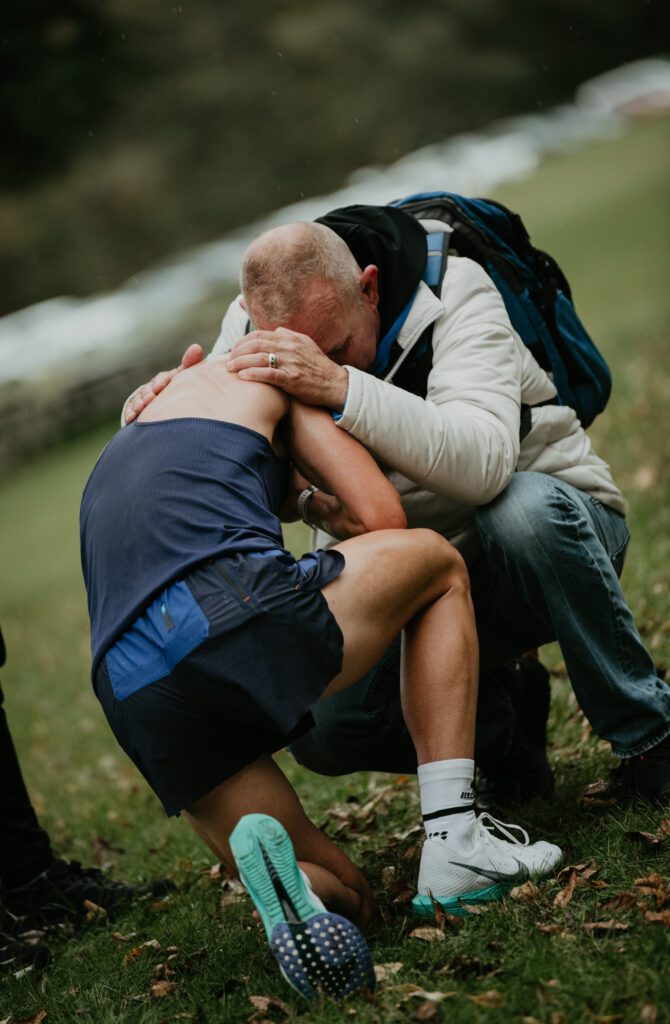 Prayer helps you set goals and to stay humble. Photo: Lauren Nemeroff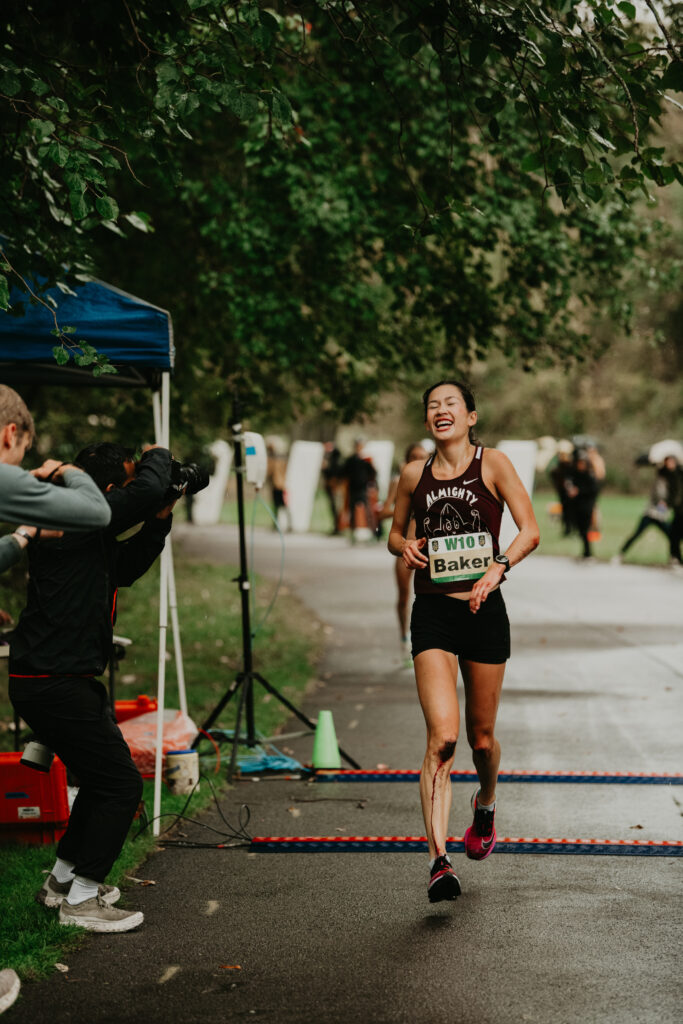 Bloodshed does not spoil the joy of victory. Photo: Lauren Nemeroff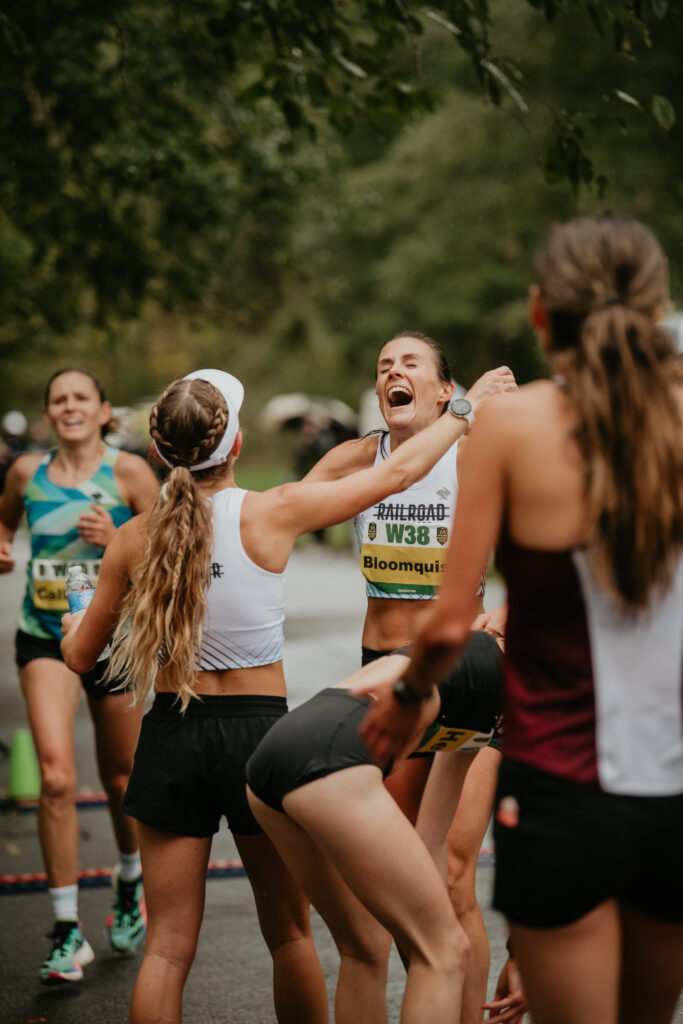 They all made it! See you in Orlando US Olympic trials! Photo: Lauren Nemeroff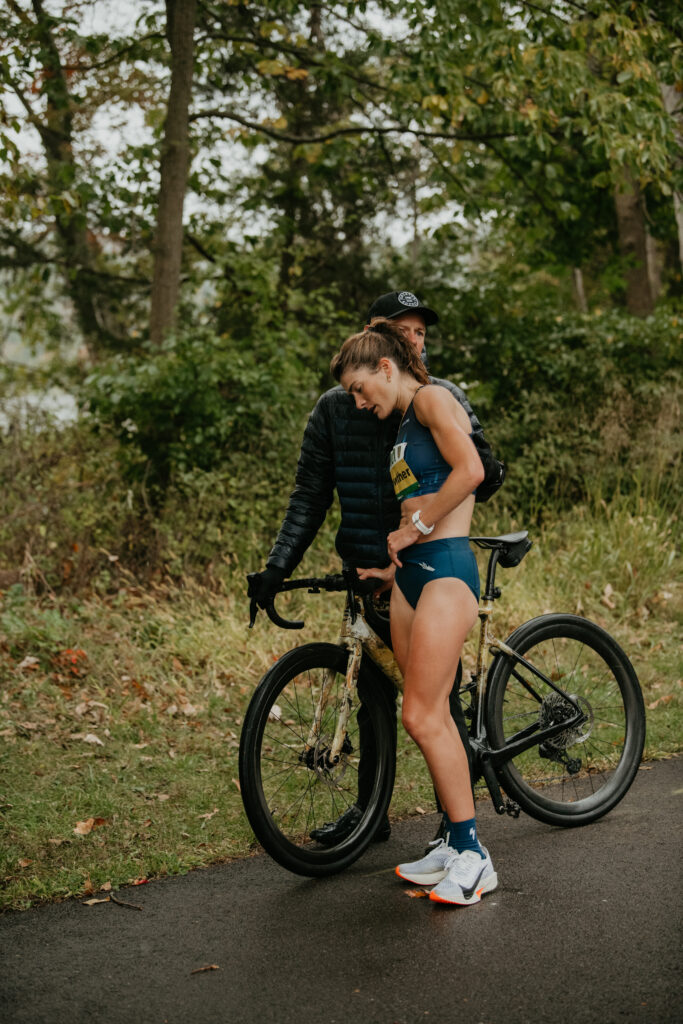 She knows that the PB was there, but OTQ was so close. Photo: Lauren Nemeroff
The race organizer Webpage, @BaklineRunning, @McKirdyTrained
The photos are taken from:
Dave Hashim (@Dhash on Instagram): Photo Link
Lauren Nemeroff (@l_nemeroff on Instagram): Photo Link
Josh Thomson (@jt.productions on Instagram): Photo Link