Pühapäeval olen Euroopa kergejõustiku meistrivõistluste stardis maratonijooksus. Varem olen nendel tiitlivõistlustel osalenud kolmel korral. Kõigil varasematel kordadel 5000 m staadionijooksus. Parimaks saavutuseks on 2014. aasta Zürichi Euroopa meistrivõistluste 10. koht 5000 m jooksus.

 
On Sunday I will be competing in Berlin European Athletics Championships in marathon. In past I have been racing in those championships three times in 5000 m track race. The best performance is from Zürich 2014. There I finished 10th in 5000 m race.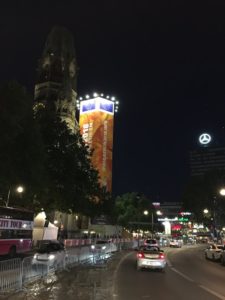 Pildil on minu jaoks mitu olulist sümbolit. Birmingham Mercedes-Benz maratonil qualifitseerusin Euroopa meistrivõistlusteks. Lisaks laiutab pildi maratonirada, Euroopa meistrivõistluste sümboolika, kurikuulus pommitatud protestandi kirik.

On that picture you see some of the symbols from my recent life: in the Mercedes-Benz Birmingham marathon I qualified to these championships, Berlin marathon course, EC 2018 signs, a bombed protestant church.
Tegemist on minu seitsmenda maratoniga. Nüüdseks tean, mida pikast jooksudistantsist oodata. Lisaks olen saavutanud ka piisavalt hea füüsilise vormi, et oodata head etteastet.
This will be my seventh marathon overall. Now I am mature enough as a marathon runner to know what to expect from a marathon distance.
Viimane maraton sai joostud veebruaris Alabamas, kevadel treenisin kodumaal pere juures. Suve hakul sain heasse vormi lühematel jooksudistantisdel, kui jooksin Londonis 10 000 m ajaga 29.05 ning Narvas poolmaratoni 1.03.57. Suvel treenisin Colorado Springsis keskmäestikus treener Mark Mischi juures. Viimane tõsisem võistlus toimus Eesti meistrivõistlustel Tallinnas, 5000m jooksus.
The last marathon I ran was in February in Birmingham, Alabama. My spring trainings were made in Estonia. In summer I had a training camp in Colorado Springs, Colorado.
Eesti vastupidavusala sportlased Euroopa meistrivõistlustel ja treener Mark Misch.

Estonian endurance athletes in Berlin with the coach Mark Misch.
Berliini kliima on viimastel nädalatel olnud alati paar kraadi soojem kui Eestis, ka sellel pühapäeval lubab tulla päikeseline ning temperatuuri näitaja lubab 19 – 24 kraadi sooja. Mustal asfaldil päikese käes joostes on õhutemperatuur märksa kõrgem. See viitab kõik sellele, et jooksjad peavad hakkama saama ekstreemse vedeliku kaoga higieritamise näol. Olulist rolli mängib rajaäärne tugipersonal, kes jooksjaid joodavad ning jahutavad.
The weather in Berlin has been very warm in the last 5 weeks, cooling down the body during the race will be a major issue.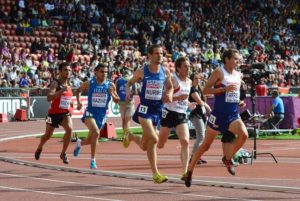 10th in 5000m in Zürich 2014. Photo: Mihkel Maripuu
Kõigile huvilistele on võistluskäigu võimalik jälgida ETVs, maratoni algus on kell 11.00.
Link to live video of the men's marathon from the 2018 Berlin European Championships is below.Click on the page link and then scroll down to where it says "Live video and results". Race is 10:00 AM Berlin, Sunday, August 12th. http://www.european-athletics.org/
Tänan kõiki kaasaelajaid sellel suurepärasel teekonnal.
Thank you all who have been supporting me trough out this adventure.
Nimeliselt mainin ära minu praegused meeskonnaliikmed:

Here I bring out some names and sponsors:
Treener

(coach)
Mark Misch
Treener ja mänedžer
(coach and manager)
Harry Lemberg
Vaimulik mentor
(spiritual mentor)
Brad Bartz
Massöör

(masseur)

Peeter Nigol
Spordiarst
id
(sports doctors)
Agnes Mägi
,
Nadezhda Ignatjeva
ja Mihkel Mardna
Abikaasa

(wife)

Maili koos lastega

(children)
Spordiklubi

Spordivarustus

Eesti Kergejõustikuliit