My journey as a Christian
My first acquaintance with Christianity stems from my childhood, when my mother took me to confirmation lessons in Kuressaare St. Lawrence Church. Every child got a book of children's Bible stories. I learned to read from that book. Before adolescence, questions regarding God were not central for my life, but then I got into trouble during my teenage years. Youth gangs, using intoxicants and secret theft brought me to court. The judge's decision created a dramatic change in my life: at 15 years old, I spent eight months in a youth detention centre. In this tense environment I was forced to contemplate life's more profound questions that I had previously only regarded in passing previously. Why do I exist? What is the meaning of life?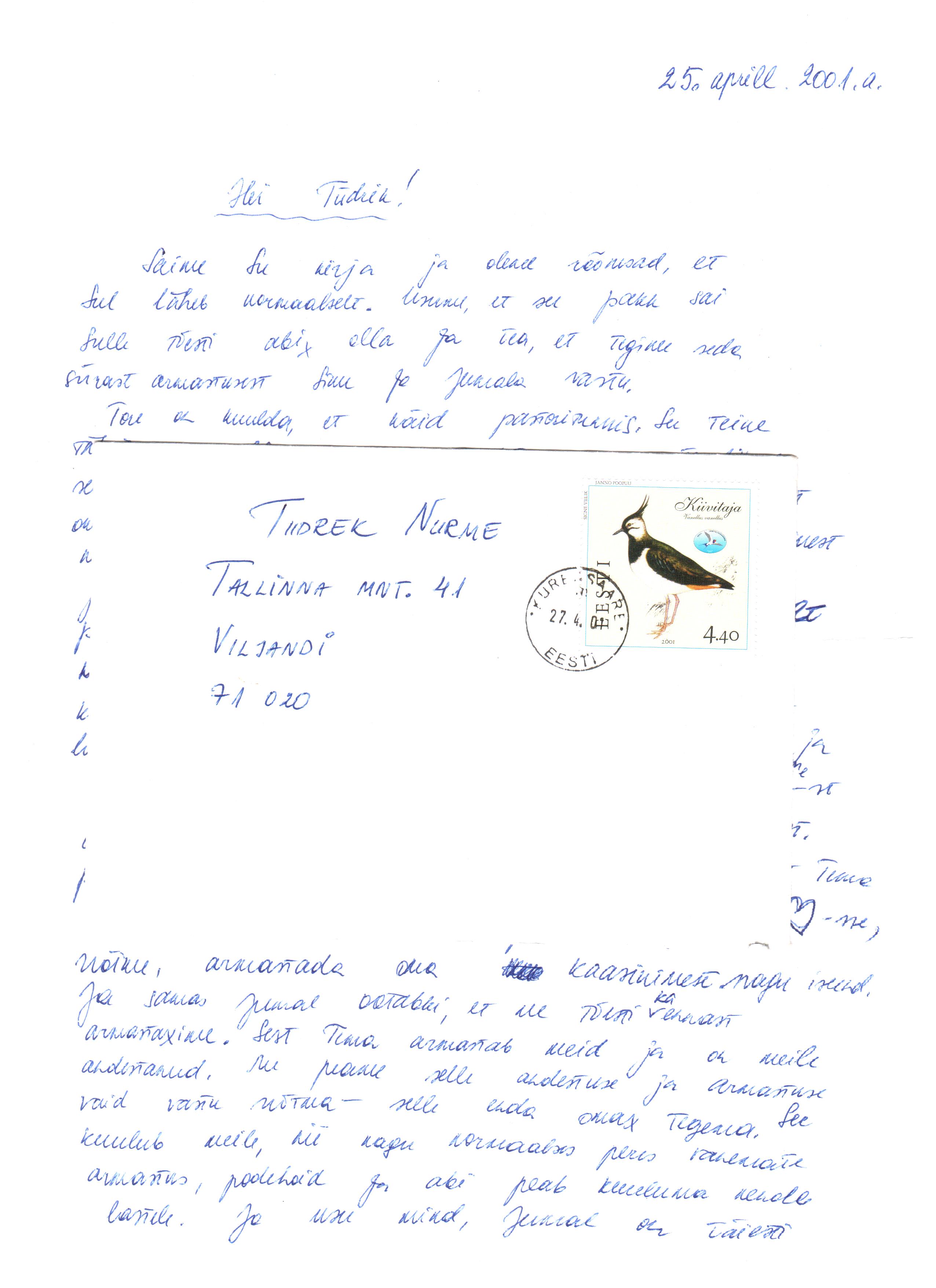 Pastor's letter to Viljandi youth prison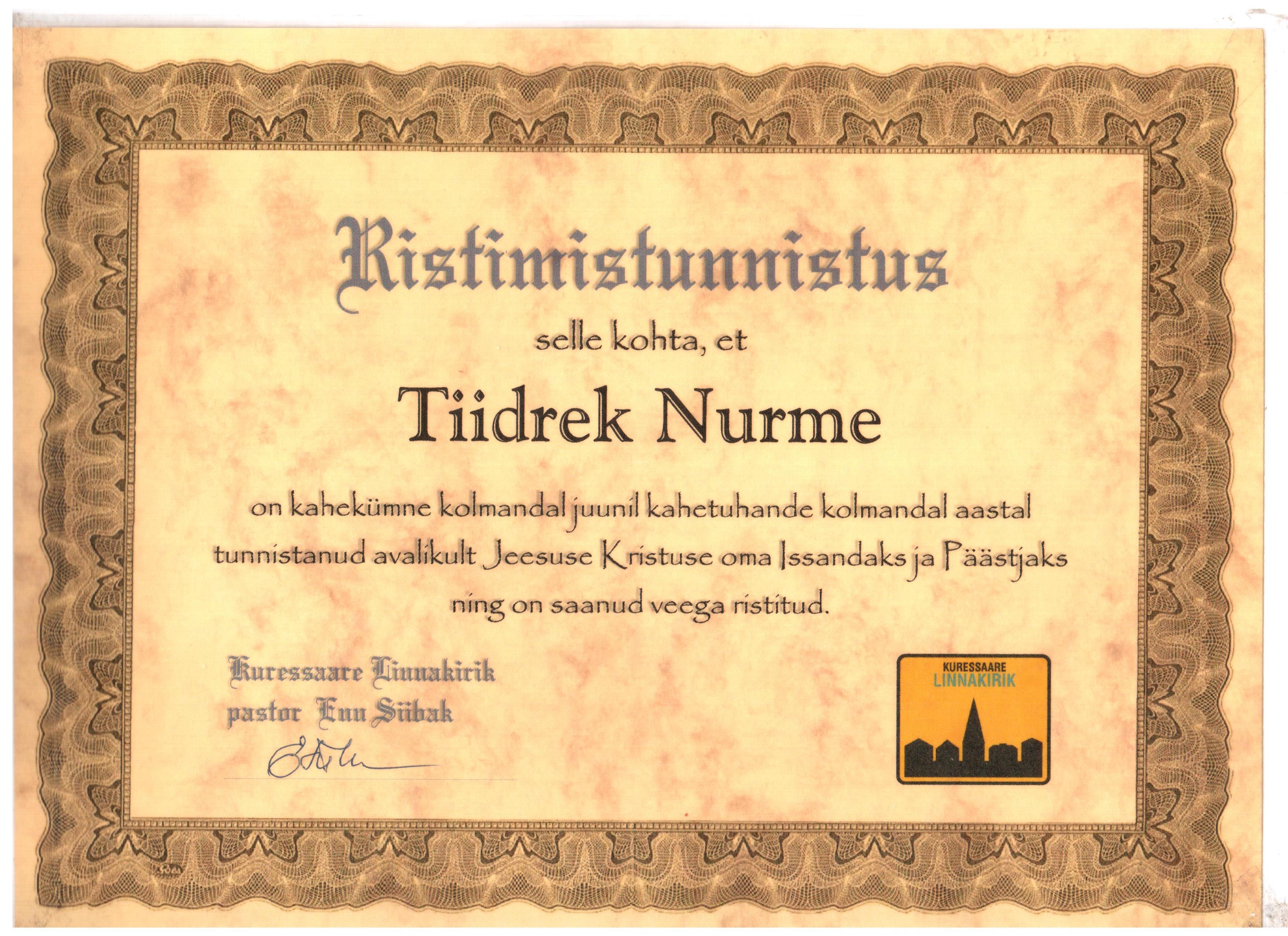 After I was released I continued searching for a purpose. I stopped all criminal activity and finished middle school. At the same time, I noticed a change in myself: every time I got drunk with my peers I regretted it for at least a month afterwards. I still smoked, but even this created a nagging sensation in me, until finally I quit. In late winter of 2002 my questions brought me to church. I understood that you could have a personal relationship with Jesus. It is said that the one who finds Jesus finds himself. The same happened with me. I learned about myself in the light of the Scripture.
From that moment on I have lived an extremely exciting life: all the important pursuits and decisions I have made have been inspired by my Christian faith. All the bigger challenges and hardships have been overcome together with God. I often wonder what would have become of me if I had not found my relationship with Jesus. I sincerely hope that one day – when everything else in my life is gone – this relationship would remain. But before that I pray that I could care about people and the surrounding environment the same way Jesus did – with a love that changes lives. From 2005 I am a member of Tartu Kolgata Baptist church. I have served as a pastor's assistant and have been assigned the position of deacon in the church.
"I was 8 months in the prison,
and that was the hardest part of my life,
where I thought about my past"
– Tiidrek