Race name: European Athletics Championships 2022
Place: Munich, Germany
Distance: 42.2 K
Date: 15.08.2022
Starting time: 11.30
Drinks: The drinking stations were well organized, unfortunately I lost a bottle at the 22.3 km drinking station.
Refreshment Station 1 at km: 2.3, 12.3, 22.3 & 32.3 (Peeter, Maile)
Refreshment Station 2 at km: 7, 17, 27 & 37 (Margus, Urmo) 
Refreshment Station 3 at km: 10,20,30,40 (Sirje Lippe) – did not use it
2.3k: Maurten 160 (150ml)
7k: Maurten 160 (150ml)
12.3k: Maurten 160 (150ml)
17k: Maurten 160 (150ml)
22.3k: Maurten 320 (150ml) vs Maurten 320 (150ml) – lost a the bottle
27k: Maurten 320 (150ml) vs Maurten 320 (150ml)
32.3k: Maurten 320 (150ml) vs Maurten 320 (150ml)
37k Maurten 320 (150ml) vs Maurten 320 (150ml)
Weather: 

Clothing: Nike Estonian competition gear
Shoes: Nike Vaporfly Next% 2
Coach: Mark Misch
Race analyze: https://drive.google.com/file/d/1XW1Dhb03Y7XjPBjsghfXMUQ_2-IPQ4-W/view?usp=sharing
Results: https://drive.google.com/file/d/1d_Tqpd4qwjBTyH_SgDIJKDDFalGgcci3/view?usp=sharing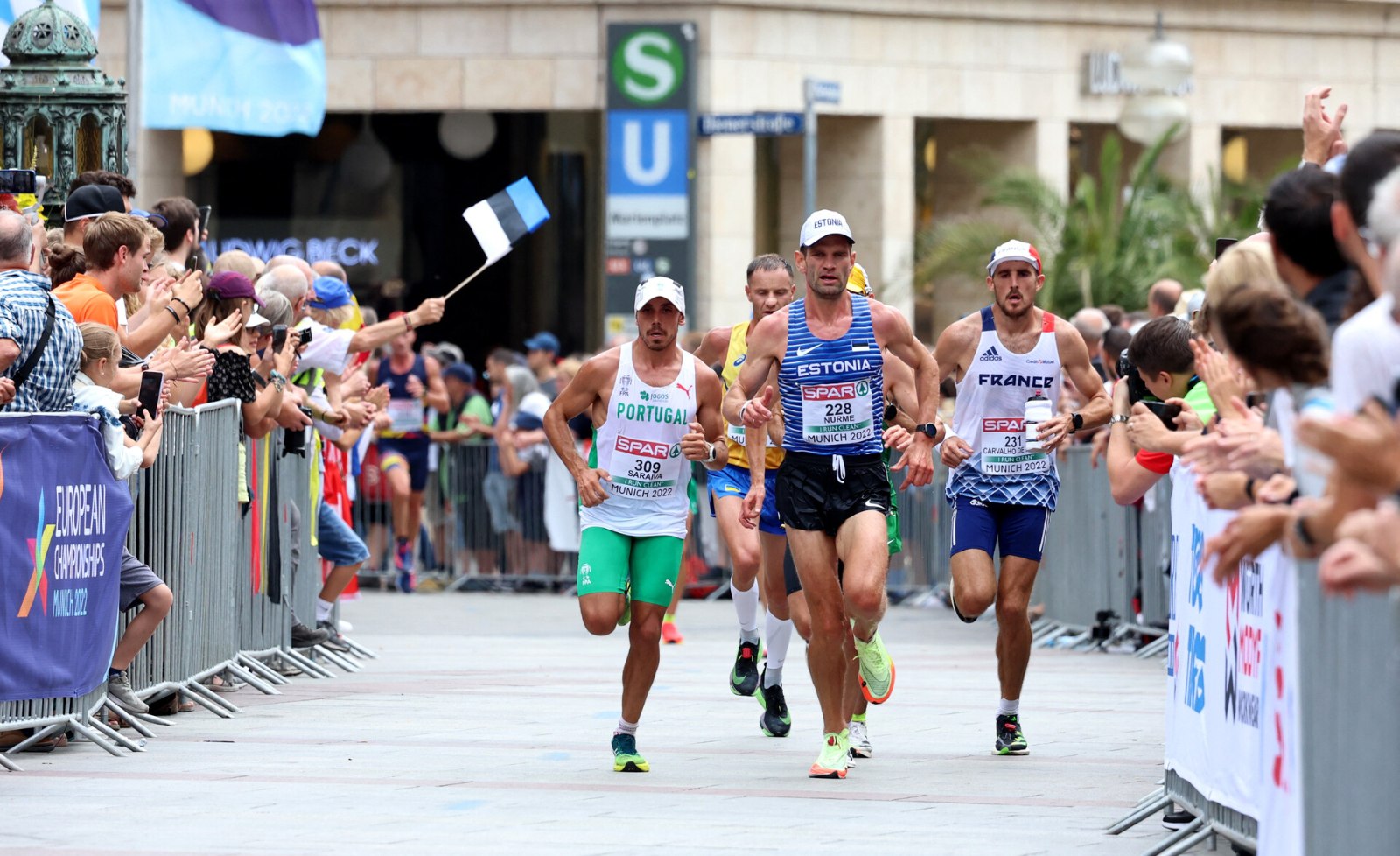 Photo: SCANPIX/Reuters
C: The race was held on a tactical course, lots of turns and some hills and curves. It was definitely not a fast course, but fast enough to feel the speed. The first section of the race was pretty fast. Until 12K I had some other runners to run with in the group, but then I realized that the pace was not enough for the greater performance. Since that moment I started to pace myself. Good motivation was to catch the other runners on my way. The water stations were served very well, except for the 22.3K station where I lost my bottle due to the ice cap which was too filled with ice. But the energy was in the tank. I had no problems with energy or with my legs during the race. I am very proud of my 35K – 40K split time. It is the hardest section of the marathon, but I managed to keep it up very well. On the last straight which was about 1.7K long I was trying to catch the french guy, but couldn´t. It was a windy part and my body was pretty beaten. I think there was a chance, but this time I left it there. I wish I had more information about my position during the race, but the crowd was pretty loud and I did not hear what our team members sayd. I guess it did not play a part in my final performance. The maximum I could take out with this tactic was a 10th position. The 9th was already 1 minute away. Should I run in a leader group? Maybe yes, maybe no. The first 10K was pretty fast, so I don't think it was a good idea to run it faster than I did. The weather plays an important role. This time it was cooler than we expected and the sun was behind the clouds. I was prepared for the heavy heat. Overall I think it was my best performance in the championship race even though 4 years ago I placed 9th. Years are different, athletes are different. There is always more to do and achieve, but getting out 95% of my capability is a miracle.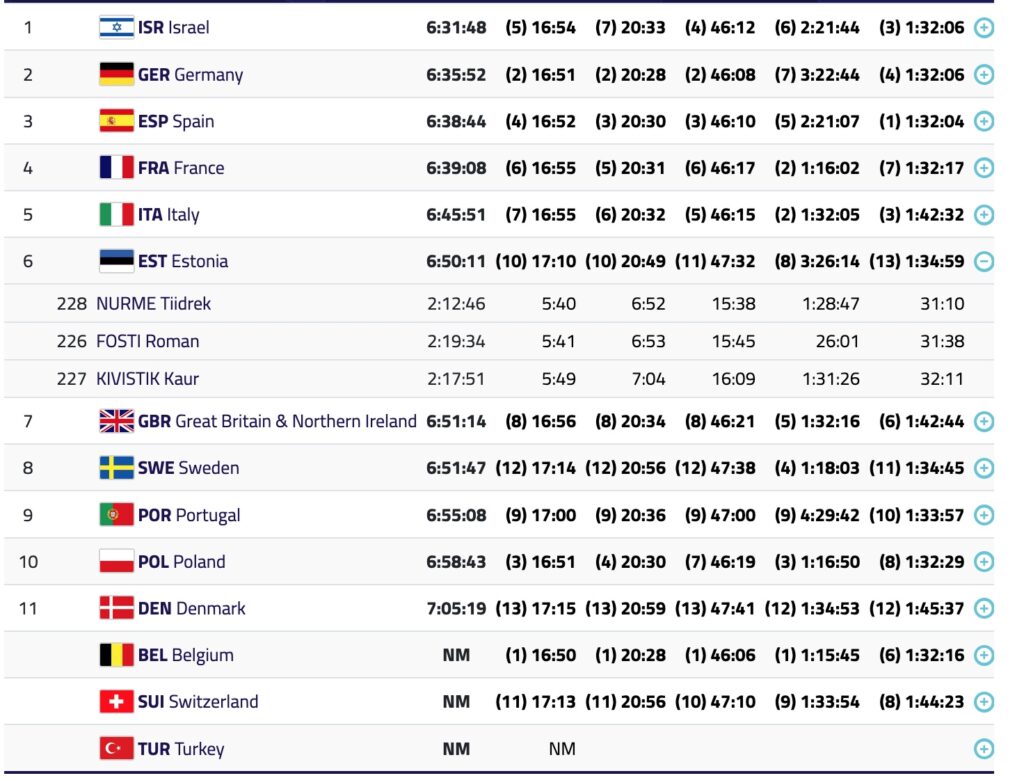 Split times: I had no problems with energy or legs during the race. I am very happy with my break time of 35-40 km, which is generally the hardest part of the marathon. In this 5 km section, I even managed to pick up the pace a bit.

15.38
15.32 (after the 12K started to dominate and to pace myself)
15.57
15.38
Half 66.16 (on 22.3K dropped the bottle, 10K no energy drink)
15.59
15.36
15.59
15.39 (this is a good split for that section)
2.2 6.48 (second half 66.32)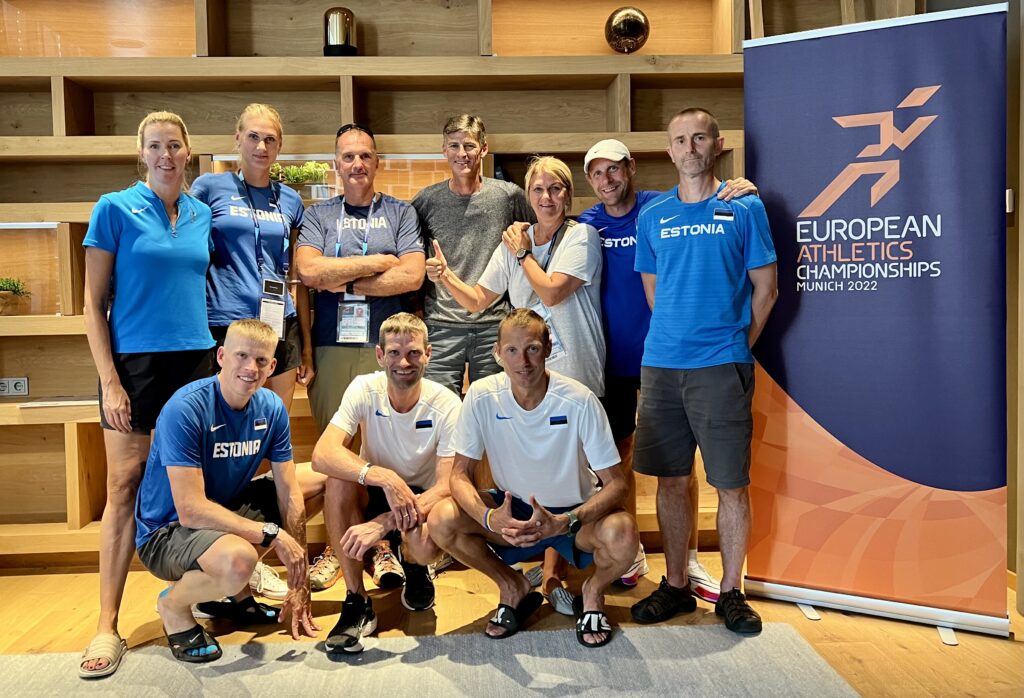 Pre-competition technical meeting where the topic of drinking stations was discussed. Each runner had their own wishes. All of them were developed during training. For example, if Kaur wanted ice with large cubes, Roman and Tiidrek wanted small ones. In addition, the method of handing the drinking bottles and the shape of the bottles themselves also differed. All in all, the assistants had a lot of work to make all these wishes come true for the men. Pictured are Kristel Berendsen, Linda Kivistik, Urmo Raiend, Mark Misch, Sirje Lippe, Margus Pirksaar, Peeter Nigol, Kaur Kivistik, Tiidrek Nurme and Roman Fosti. Maile Mangusson, one of the drink station assistants, was absent from the meeting.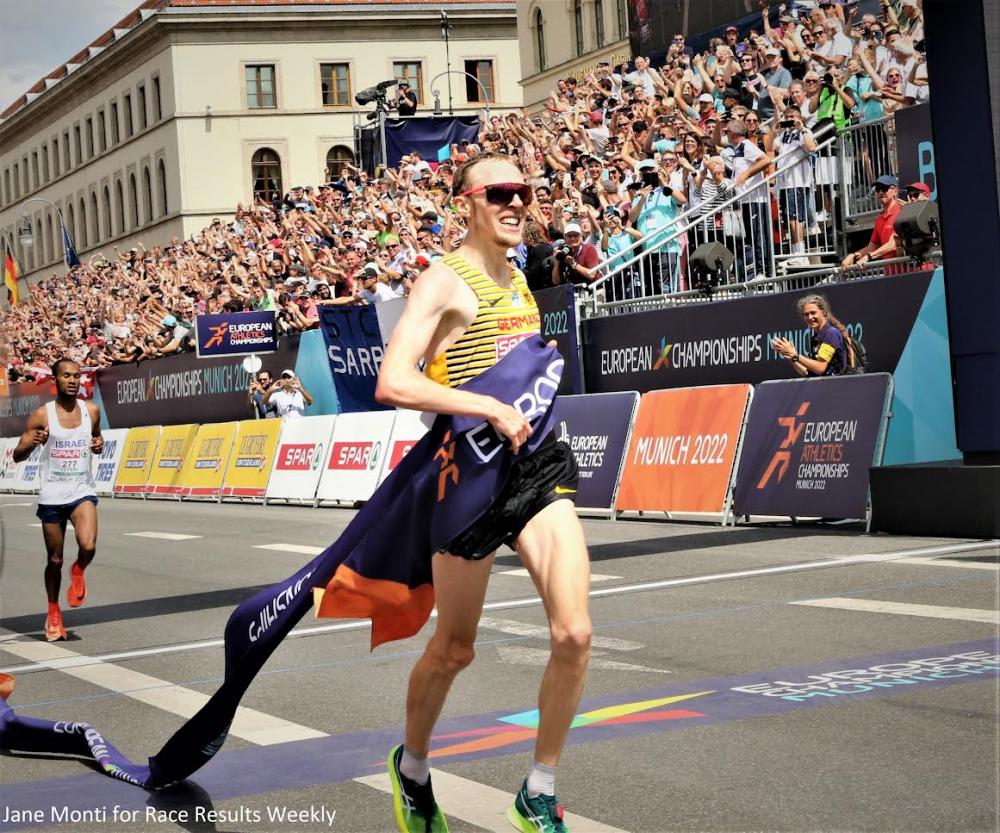 The victory belongs to a German runner Richard Ringer. Just a 1K before nobody predicted that happen. He had a tremendous kick. He proved why he finished 3rd in last European Championships in Berlin 5000m. In Tokyo he finished one spot on front of me. What a talent and a performance!
I WOULD LIKE TO THANK EVERYONE WHO ASSISTED ME IN THIS EXTRAORDINARY JOURNEY!
I would like to mention by name my current teammates:
Trainer Mark Misch
Assistant coach and manager Harry Lemberg
Manager Charles Paanakker
Spiritual mentor Brad Bartz and Nick Schuetze
Masseur Peeter Nigol
Sports medicine doctors Agnes Mägi
Wife Maili together with our children