The main goal of this season was to represent my country with dignity at the international athletics competitions in Munich. To prepare three Estonian male marathoners to compete for a team medal at the European Championships in Munich.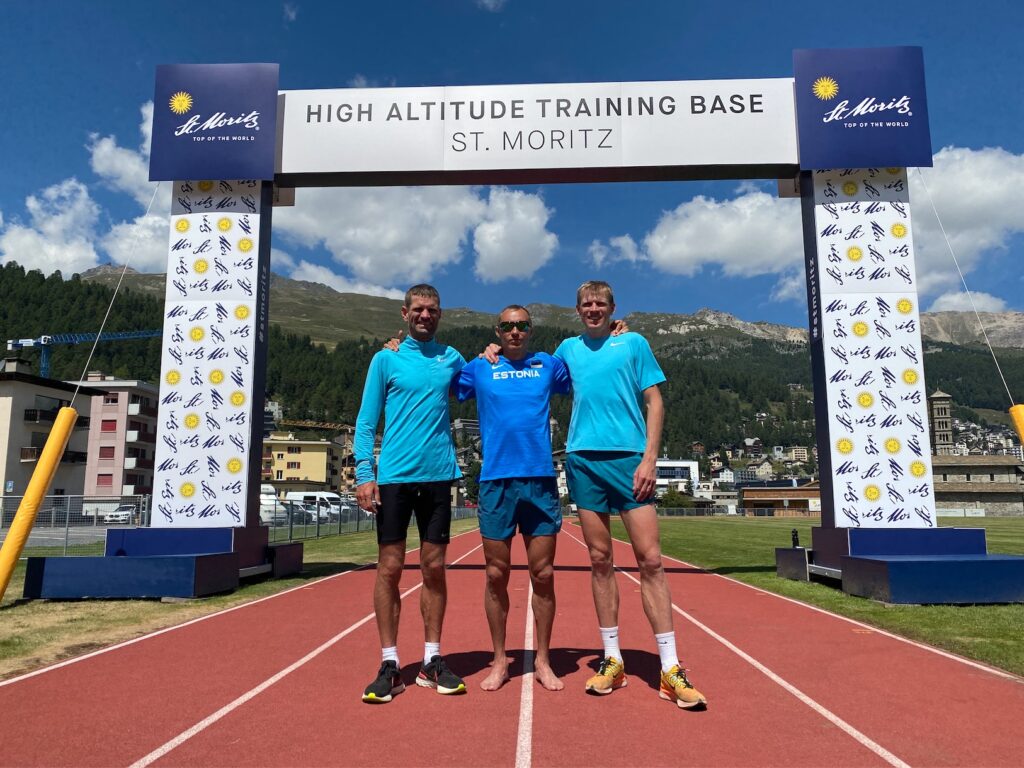 There were only three members in the team? Tiidrek Nurme, Roman Fosti and Kaur Kivistik. In reality, there were tens of times more of us. There were many different people among the helpers, around half a thousand. Photo: Kristo Reinsalu
During the project, we organized training camps in Iten, Kenya and Silvaplana, Switzerland, and shared valuable information for both training and competition activities, and gathered partners and resources to implement the project. By the end of the year, we had nearly half a thousand people who came along with this project.
The Kenyan environment was familiar to all of us as we had been there many times before. The goal of the training camp was the Seville marathon in February, where Kaur wanted her first marathon experience and I had to run under 2:14.30. This was the qualification standard for the European Championship.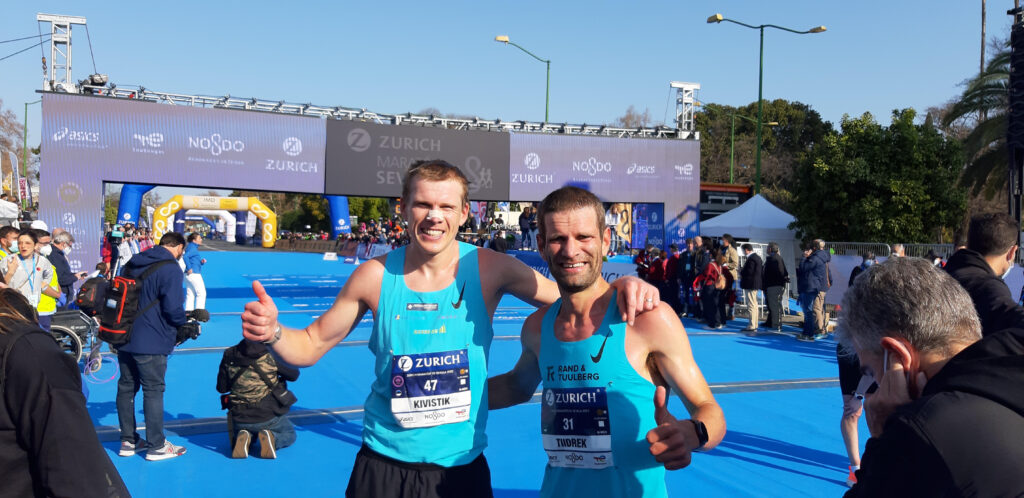 Satisfied men took the first serious step towards the European Championships at the Seville Marathon. Photo: Margus Pirksaar
In Seville, we both fulfilled the goals we set for ourselves. Roman had already fulfilled the norm and according to the rules, Kaur could participate in Munich as the third member without the qualification norm. It should be noted as an important fact that while traveling to Spain, I slept in Istanbul airport one night before the competition, luckily I was able to get over it and perform well.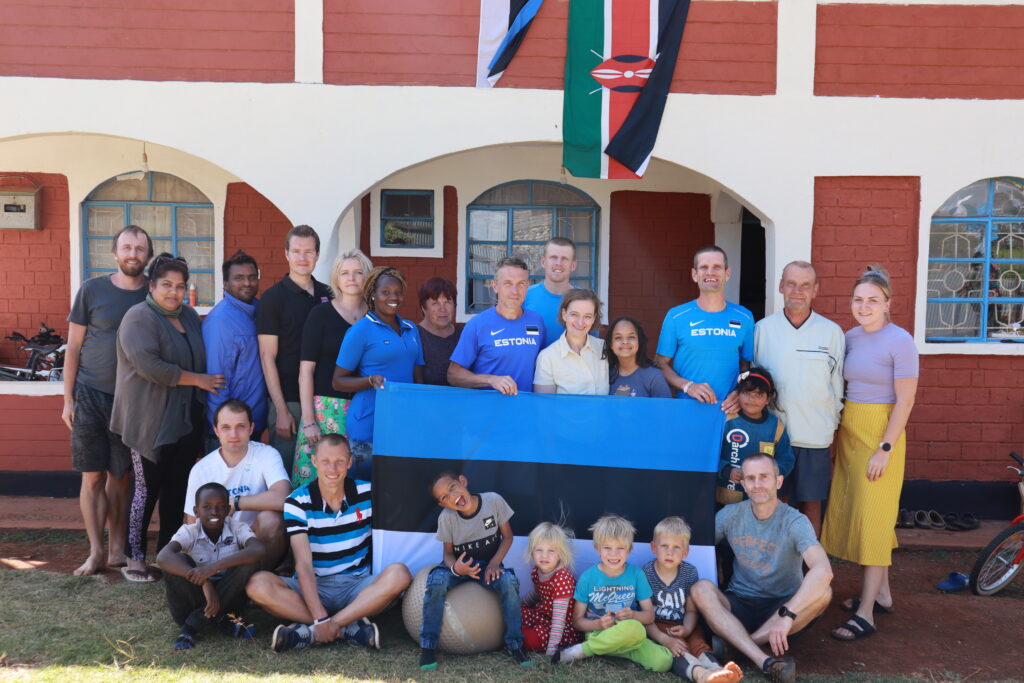 The picture was taken on Sunday, when Honorary Consul Kadri Humal Ayal visited our Iten residents. All are dear and important people who have been in step with the Estonian House in Kenya project over the years.
Switzerland was a familiar place for me and Kaur. Roman stayed there for the first time. Silvaplana is located 1,830 meters above sea level between the Engadin mountains. There is a good selection of running tracks, mostly on gravel roads with light traffic. We did our basic training in an hour's drive away in the Italian city of Chiavenna, which was 300 meters above sea level. The climate there was close to what we can expect in Munich.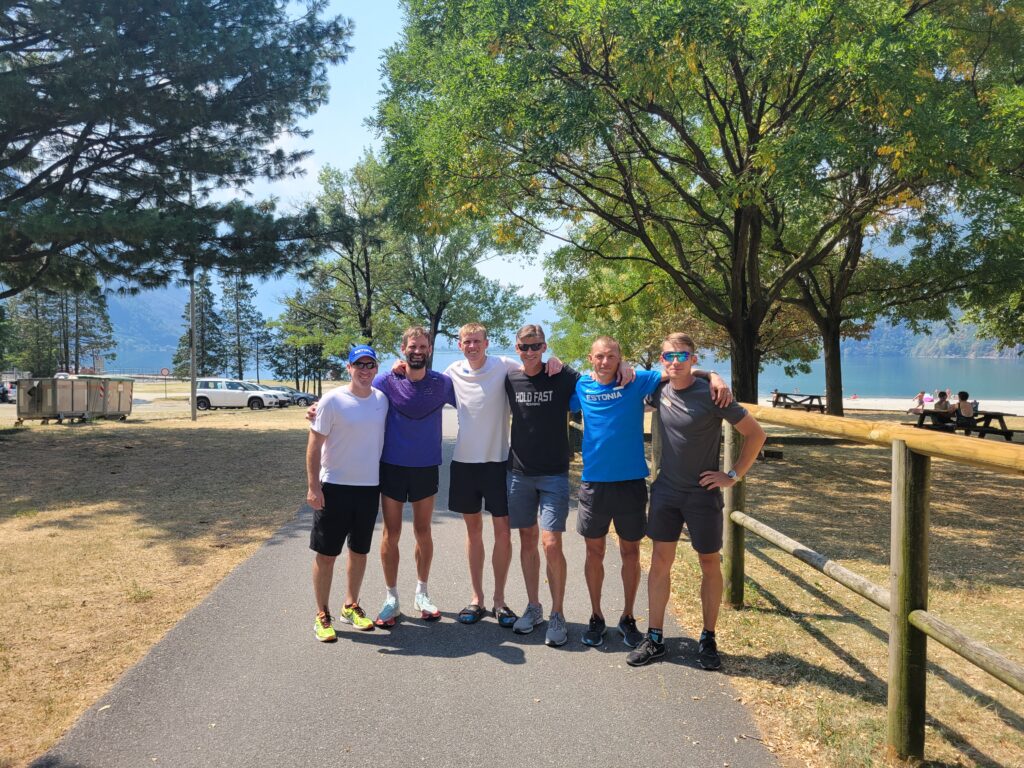 The picture was taken by Lake in Chiavenna, where we often started training. From the left, Corey, Tiidrek, Kaur, Mark, Roman and Sander.
During the six-week training camp, three coaches were present – Mark Misch, Margus Pirksaar and Corey Kubatsky. Physiotherapists Sander Jürs and Peeter Nigol also helped. Some family members and a couple of Estonian recreational runners also offered emotional support.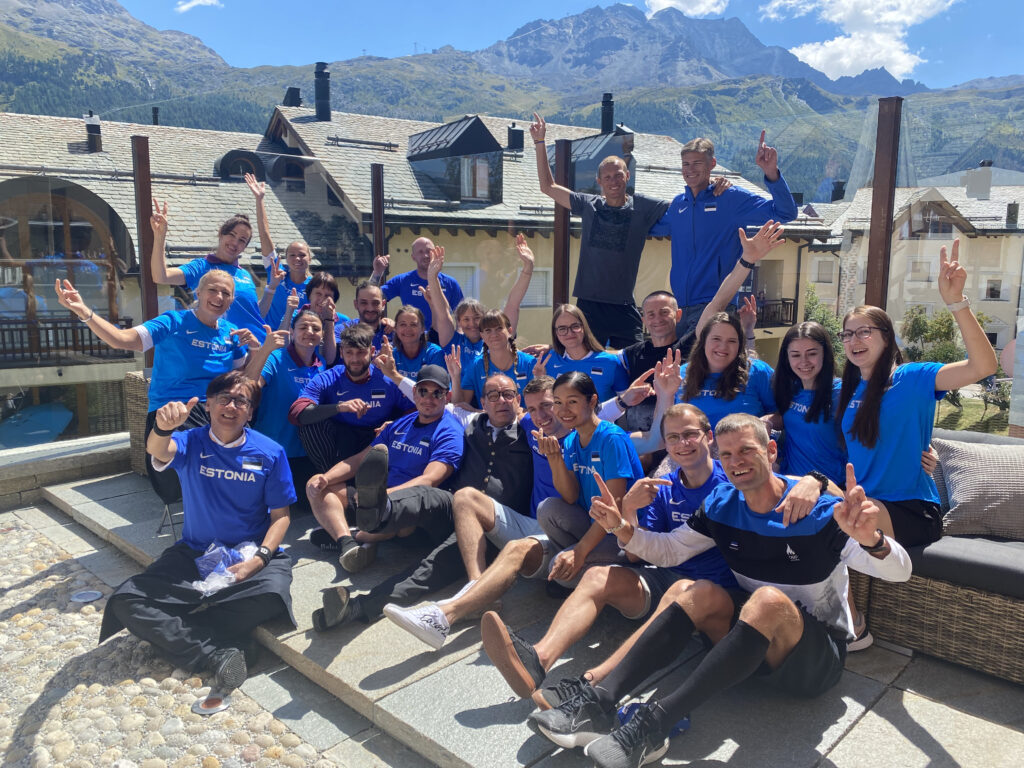 A hotel called Albana provided the team with first-class catering and the spa treatments necessary for the athletes in the form of various saunas and baths. On the last day, we gave the hotel employees a gift in the form of Nike Estonia shirts and hats. Photo: Kristo Reinsalu
On a personal level, I achieved a high 11th place at the European Championships with a time of 2.12.46, and we came 6th in the team competition.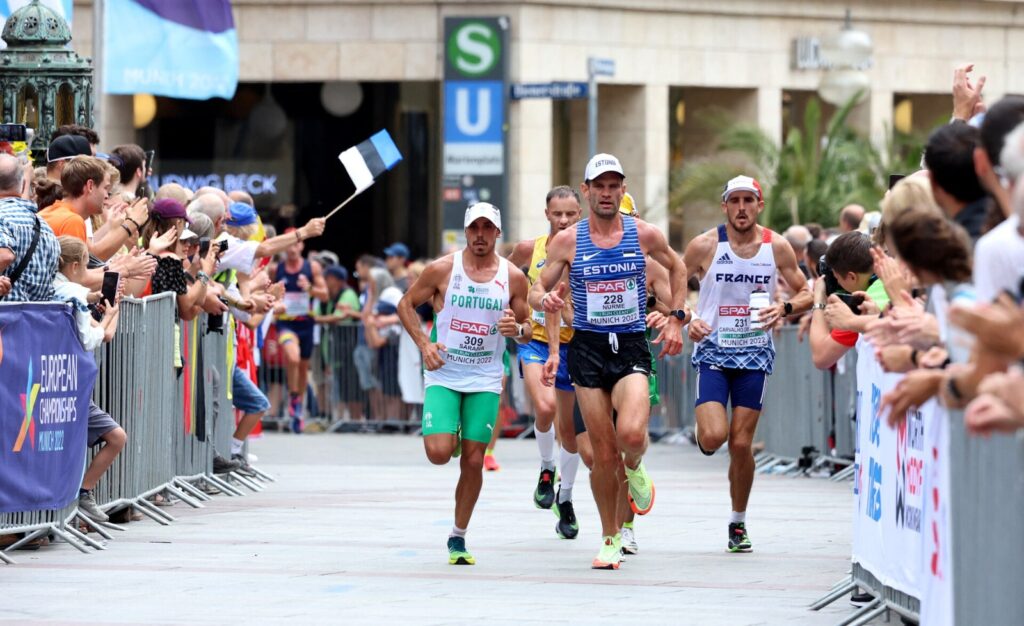 Many Estonian sports fans came to Munich, as the picture in the background confirms. Photo: Scanpix/Reuters
As the day goes on, I realize more and more what a great achievement we managed. The fact that the men reached the starting line healthy and motivated is a miracle in itself. I dare to compare it with the Icelandic football team reaching the quarter-finals of the European Championship in 2016. A year ago, we had only two European-level marathoners. In a short time, Kaur trained herself to be strong enough to compete with more experienced runners. We didn't have a backup, so a minor injury to one man could have ruined the whole project. We had to train for this for a whole year without any major glitches. In addition, we had to qualify as a team for this event. All the stages we planned during the year were successful. The race was almost perfect. I would have liked hotter weather, because it would have caused more competitors to fall off at the front end. We had prepared for hot weather and that would have given us an advantage. But being in 6th place in the marathon among the European powers is an unprecedented and historic event in the history of Estonian athletics!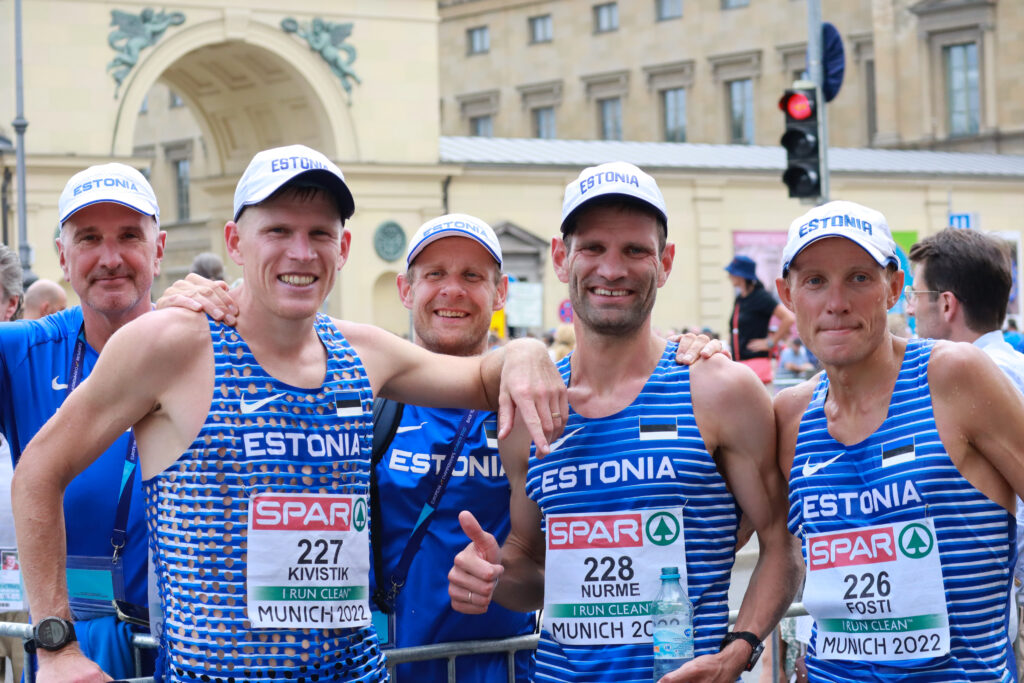 Group photo after the finish. Photo: Eva-Maria Vaher
In between the two training camps, I also managed to attend another spring training camp in Kenya with my two younger children. Five weeks as a single father in the Kenyan environment was kind of an intense experience. The training camp culminated with the Estonian One Hour Run record event at the Kadrioru Stadium in Tallinn, which failed due to a viral illness contracted just before the competition.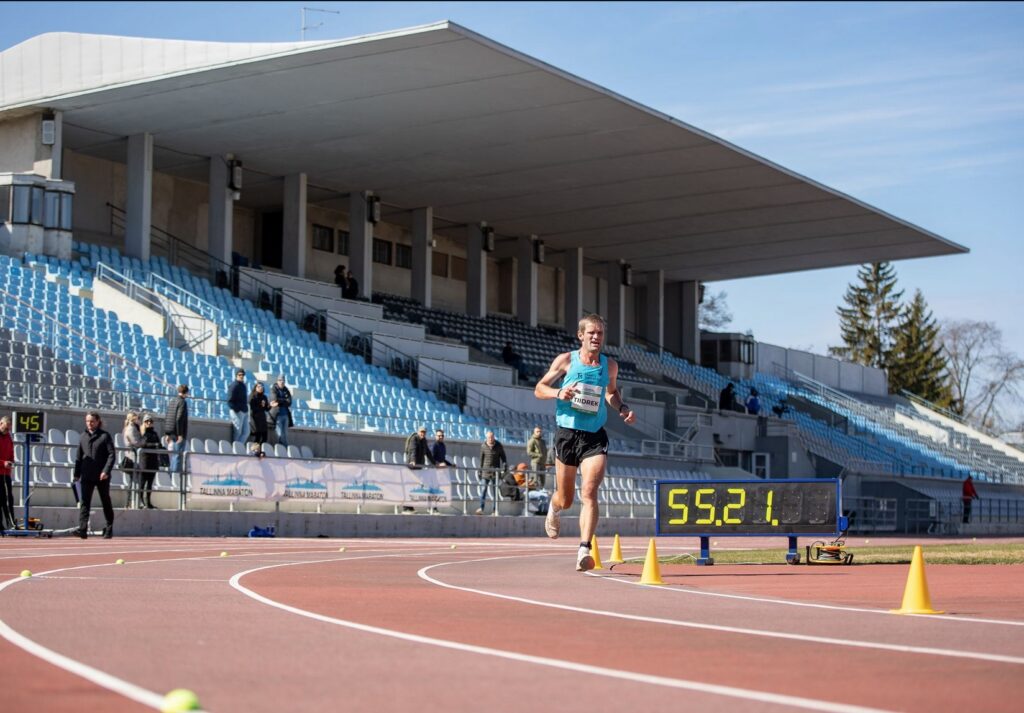 In One Hour Run, the Estonian record remained, but the second result of all time was born. Photo: Eero Vabamägi
Throughout the season, people's running events accompanied me both in Estonia and once in Finland. If in Finland I had to finish second in the 5 km race due to technical problems, in Estonia I won all the races without exception. Jüripää Tunnijooks, Rapla Selveri Suurjooks 10 km, Narva Eenergiajooks 21.1 km, Pärnu Kahe Bridge Run 10 km, Tallinn Autumn Run 10 km, Paide-Türi People's Run and Viljandi City Run 10 km.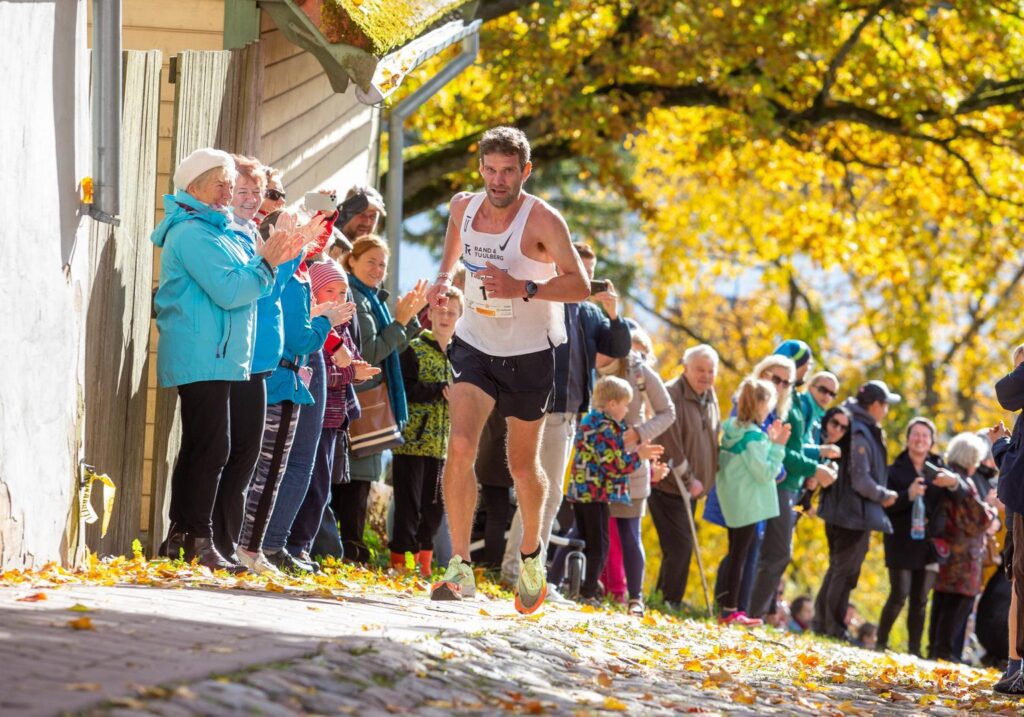 If I finished with a course record at the Paide-Türi Run, the record held by me this time in the Viljandi City Run remained intact. Photo: Elmo Riig
There were major changes in the personal and team plan. Namely, my long-time training partner Mukunga got into trouble with unintentional doping, and my dear father went to his heavenly home. Despite these setbacks, I moved forward with my life to new challenges.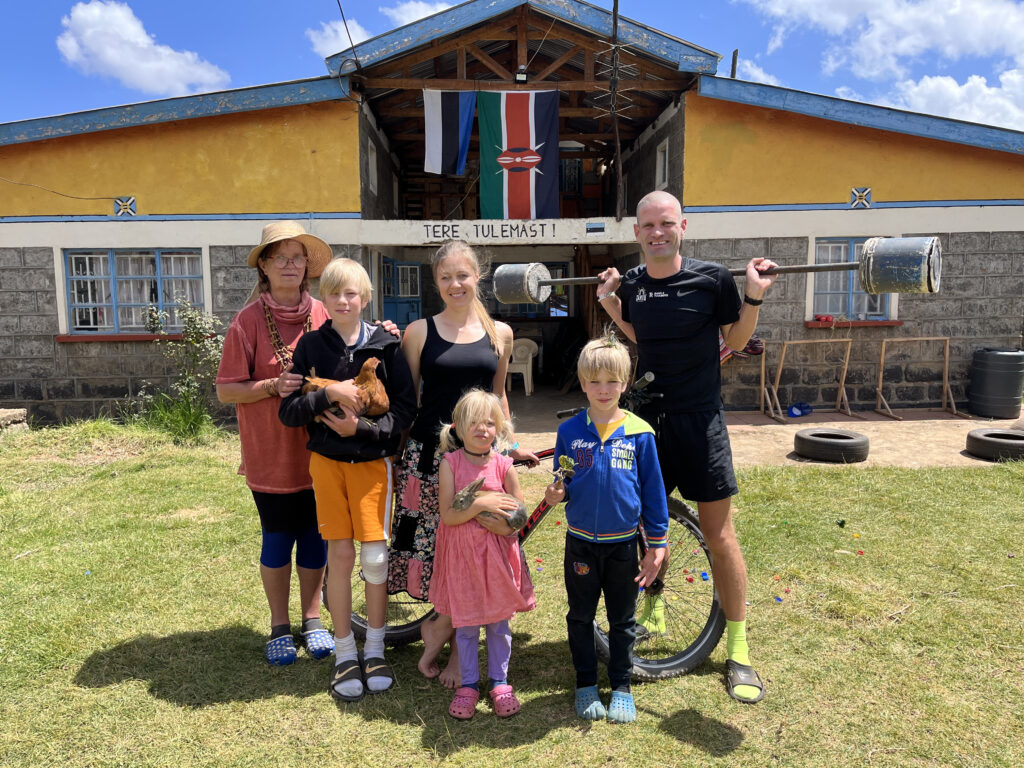 Already in November, I headed to the 25th Kenyan training camp, together with my whole family and my recently widowed mother.
I WOULD LIKE TO THANK EVERYONE WHO ASSISTED ME IN THIS EXTRAORDINARY JOURNEY!
I would like to mention by name my current teammates:
Trainer Mark Misch
Assistant coach and manager Harry Lemberg
Manager Charles Paanakker
Spiritual mentor Brad Bartz and Nick Schuetze
Masseur Peeter Nigol
Sports medicine doctors Agnes Mägi, Nadezhda Ignatjeva and Mihkel Mardna
Wife Maili together with our children